Dakota Digital OBD II Speedometer/ Tachometer Interface

- STA-1000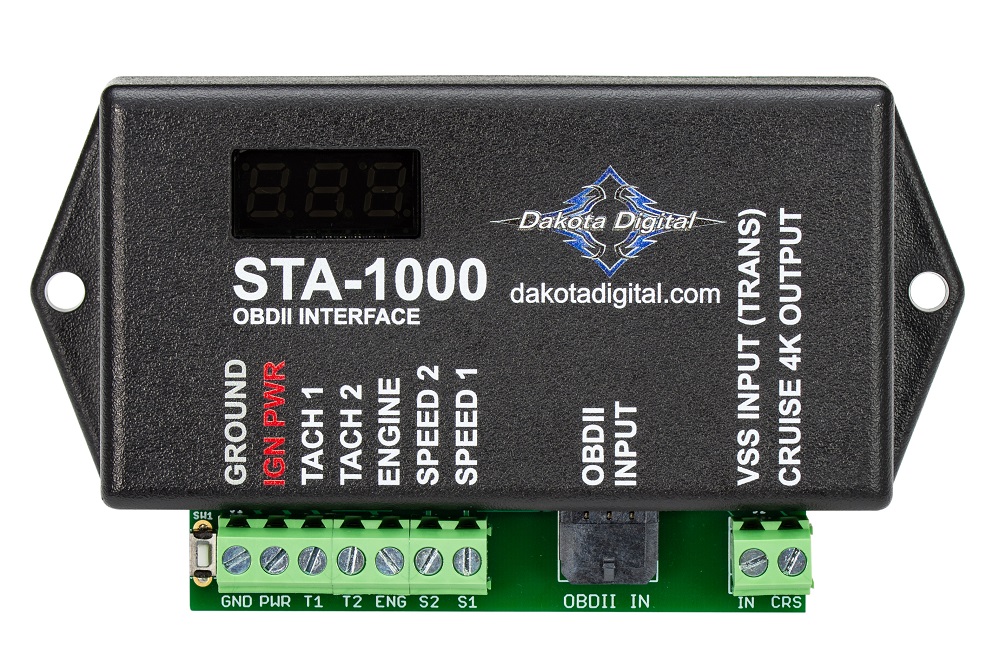 The Dakota Digital STA-1000: Late-Model Drivetrain integration has never been simpler! The STA-1000 plugs directly into the OBDII diagnostic connector, providing a user-adjustable traditional Speedometer, Tachometer and Check-Engine output for your choice of aftermarket instruments.
Features:
Fully compatible with common aftermarket electronic speedometers

User selectable output of: 4k, 8k, 16k PPM signals, Sine or Square wave options

+/-25% speed signal correction, compensating for tire size or gearing changes

Adjustable 4, 6 or 8 cylinder tachometer signal output

Check Engine light output provides a grounded (-) output to activate a check engine light of your choice

Automatically calibrated output for an aftermarket cruise control can be activated by making connection to the higher-resolution fixed VSS sensor

Small footprint measures 4-3/4"x 3"x 1" making it easy to hide

Compatible with J1850 and CAN OBDII protocols**
**Compatible with OBDII protocols SAE J1850 VPW, SAE J1850 PWM and ISO 15765 CAN 500k 11 bit identifiers that follow the SAE J1979 PID protocol.
This unit has an input to read engine information from vehicles using the GM 1996-up OBD-II protocol, Ford 1996-up OBD-II protocol, some Chrysler 2000-up OBD-II protocol, or SAE CAN OBD-II protocol. CAN OBD-II is used on all vehicles 2008 and newer and some vehicles from 2004 – 2008. It provides speedometer, tachometer, and engine indicator outputs. Do not mount this in the module in the engine compartment; it should be mounted in interior of the vehicle.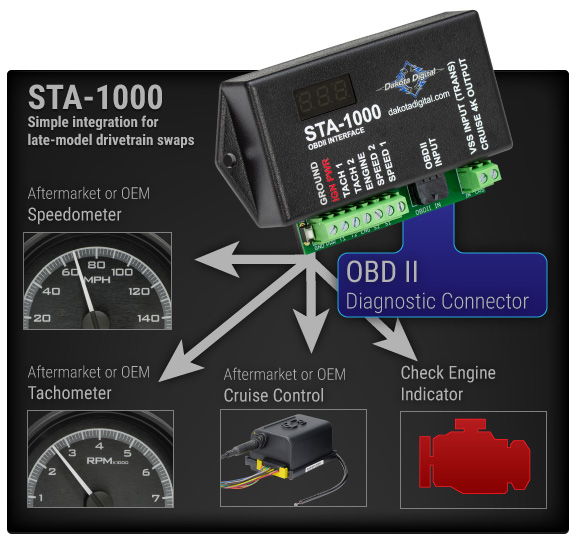 ---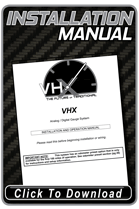 ---