Dakota Digital Universal Speedometer and Tachometer Interface - SGI-100BT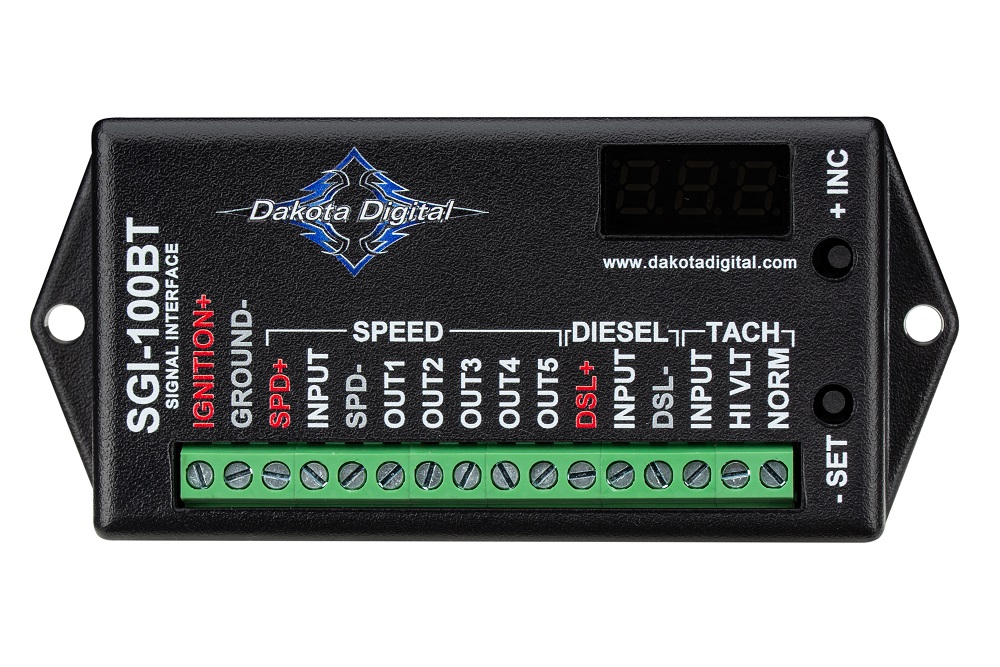 Please note: This item is a pre-order and may take 6-8 weeks before it goes out. You can still order it now and it will get sent to you as soon as it is ready. If you would like us to check for an updated time estimate before you buy, please contact us first and we will check for you. There may be a few pre-production ones available for purchase, but please contact us first to see if those are still available. For domestic orders, your system will get sent directly to you from the manufacturer. For international and Canada orders, your system will get sent to our shop first, then we will send it out to you.
The functionality of three devices in one 4" x 2" x 1" case! The SGI-100BT can adjust/split/recalibrate an electronic speed signal, calibrate a tach signal, and aid in the creation and adjustment of a gas tach signal for diesel swap applications!
Speed calibration from 25% - 400%

Multiple speed outputs available for multiple devices.

Electronic pull-up built in; high or low voltage input.

Tachometer settings from 1-16 cylinders and 5V or 12V signal type.

Diesel applications: outputs for 4, 6 or 8 cylinder tachs. Bluetooth technology syncs unit to available mobile app for programming and setup.

Can read off flywheel sensor (sold separately), timing gear sensor or alternator W-terminal (stator tap). 620008 sensor is available for purchase separately in our store.

Built-in programming buttons and LED display for setup in lieu of app.

Not for use with ABS sensors or systems.
This unit combines the popular SGI-5E, SGI-8E and DSL-1e into a single unit with enhanced features.
Bluetooth setup and control allows for ultra-simple calibration and customization.
The Dakota Digital Accessories app is currently available and can be downloaded from the Google Play Store, or Apple App Store.
*SGI-100BT is not compatible with most '86 to current European or '96 to current Jeep tachometers.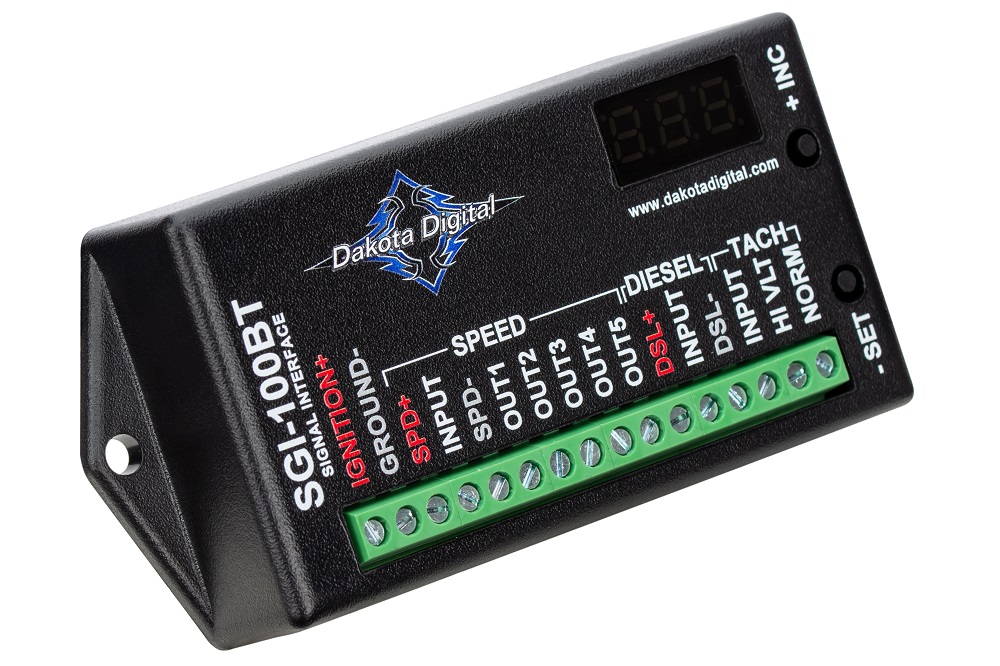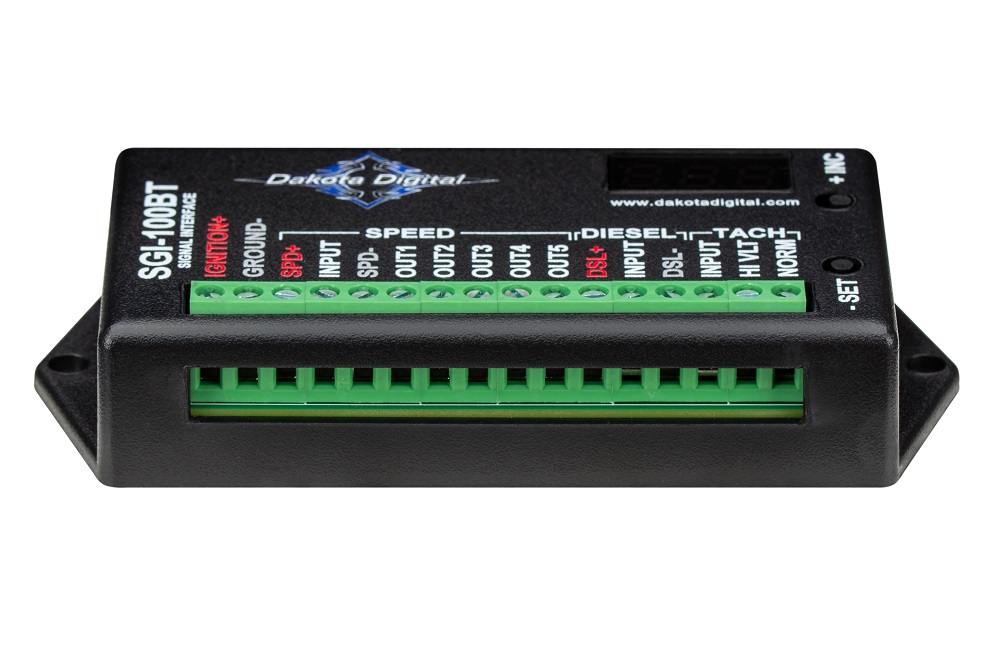 ---