CRUISE CONTROL for CABLE DRIVEN SPEEDOMETERS
from DAKOTA DIGITAL
#CRS-2000 or #CRS-3000-4165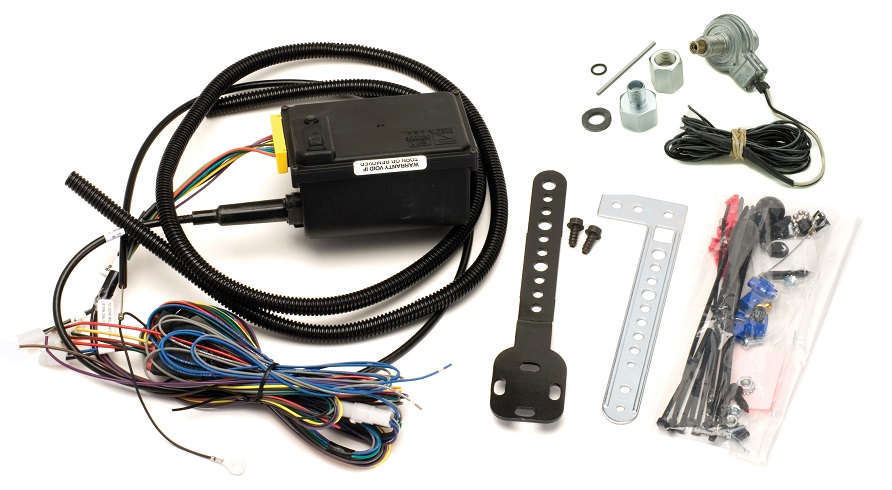 Please note: If you have a GM transmission, please order #CRS-2000. If you have a non-GM transmission, please order #CRS-3000-4165.

Here is Dakota Digital's description of this item:
Electric Servo Cruise Control for Vehicles with Cable Driven Speedometers - Includes electric servo, mounting hardware, wiring harness, electric speed sensor and choice of handle. Speed sensor attaches in-line with GM type-speedometer cable.
If installing on any vehicle that does not have an electronic Vehicle Speed Sender (VSS) or does not have a GM- type speedometer cable please order the CRS-3000-4165. The CRS-3000-4165 kit includes a magnetic drive shaft senders where magnets SEN-4165 are attached to the drive shaft to create a speed signal.
No vacuum needed for easy Installation.
Unit measures 5.5" x 4" x 3".
* May require the use of a SGI-5 (sold separately) on vehicles with electronic 700R4 and 4L60E/4L80E transmissions.
Cruise Control Servo:
---
Handle Options:

HND-1 - Universal Cutoff Handle - Secures to existing turn signal handle shaft.
HND-2 - Dash Mount Switch - Can be secured to or under dash for hidden operation. Unit Meaures 2" wide by 1-3/8" high.
HND-3 - Replacement GM Handle - Secures with single screw through flat end.
HND-4, HND-5, HND-6 and HND-7 have been discontinued.


---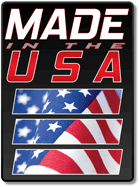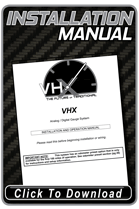 ---