1955 - 59 Chevy Pickup RTX

Instruments
from Dakota Digital
RTX-55C-PU-X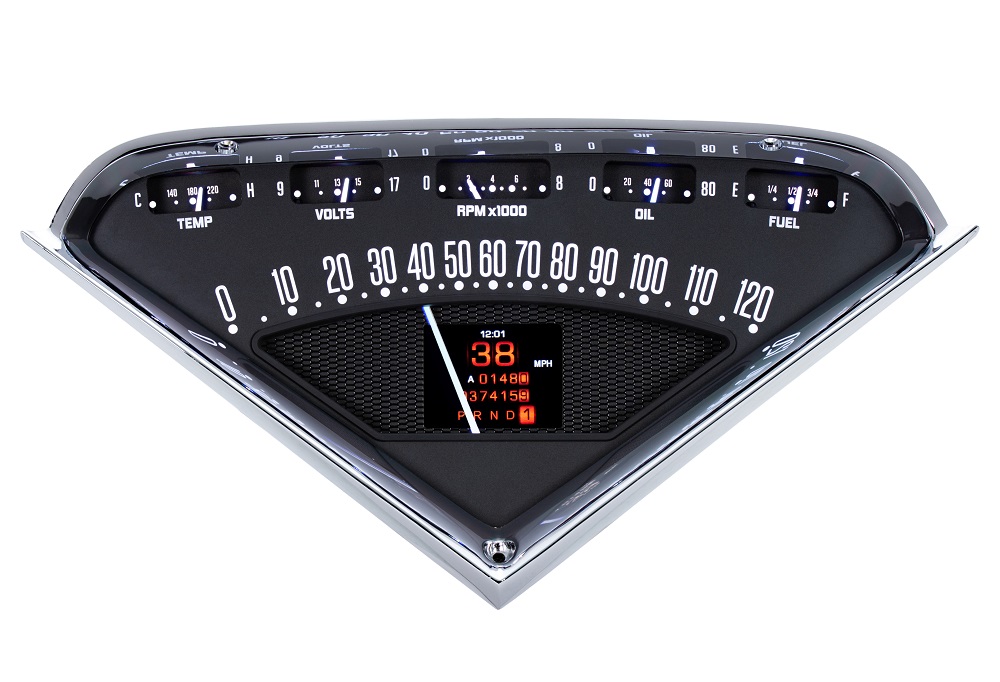 ---
Please note: This system is a pre-order and may take 6-10 weeks before it goes out, though it may go out sooner. You can still purchase it now and it will go out as soon as it is built. If you want an updated time frame, please contact us before you purchase. Domestic orders will get shipped directly to the customer from the manufacturer, whereas International and Canadian orders will get sent to our shop first, which will add approx 4 business days to the estimated time frame. Please let us know if you have any questions!
Make 'em do a double take! What looks like a stock take-out gauge cluster from a 1955-59 Chevy pickup is actually an all-new, fully electronic technological wonder! We snuck in a tachometer to match the small gauges up top and bumped the speedo to 120mph and finished it off with a single TFT message center surrounded by a mesh pattern behind the speedometer needle. Fits stock or reproduction chrome bezel, available separately (bezel is NOT included). Sorry, does not fit GMC.
*Bezel not included, shown for visual/presentation purposes.
System uses OEM or reproduction style bezel.
The RTX series is the latest from Dakota Digital, focused on retaining that stock look without sacrificing the late-model features you love. Every effort has been put forth to incorporate OEM design elements regarding the layout, face styling and indicators. A casual glance may dismiss these as original equipment, but once you hit the switch and the LED backlighting comes on in your favorite color scheme, all doubts will be removed.
Starting from scratch, CNC machined housings are filled with electronics designed and built in-house, helping Dakota Digital once again raise the bar for aftermarket instrumentation. The high-definition TFT message centers can be fully configured to display just about any piece of information needed, or just leave the vintage-looking tumbler odometer on the screen for a totally stock appearance. As you've come to expect from Dakota Digital, the RTX series utilizes a central control box to make installation and setup as easy as possible. Please scroll through the listing below for a more in-depth look at the RTX series and lots more pics!
---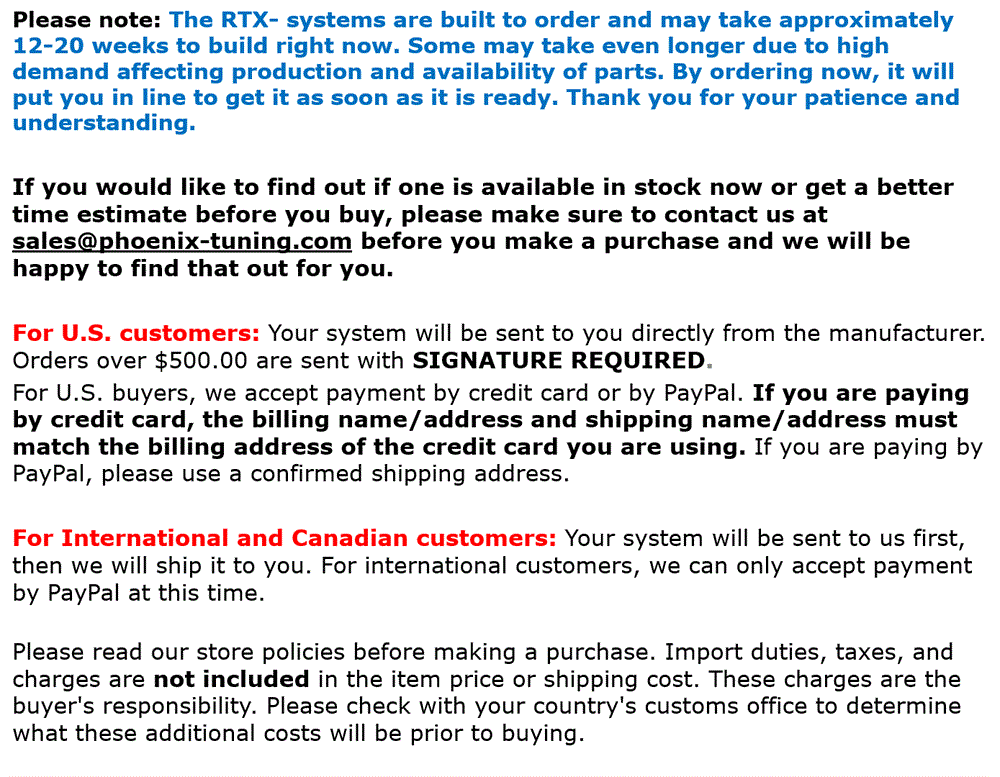 ---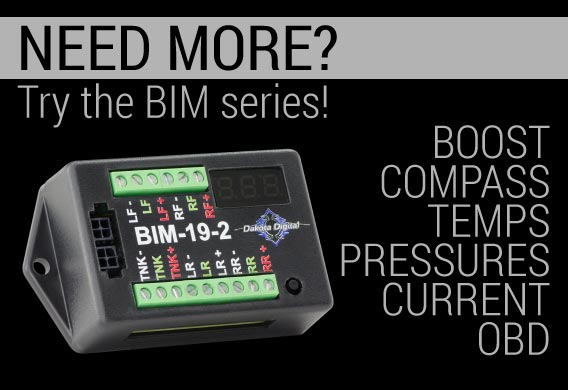 ---
---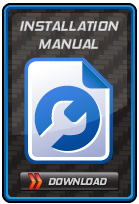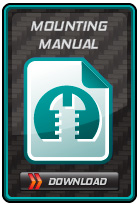 ---
Which extra items that are not included with this kit does Dakota Digital recommend that you consider?
Because Dakota Digital includes the required sensors for the Oil Pressure, Water Temperature and Speedometer with all its instrument systems, in many cases no additional parts will be required. However, you may wish to consider the following optional items, available for purchase separately in our store:
GSS-2000 - Universal Gear Position Sensor

All Instrument packages contain a gear shift indicator display allowing the transmission gear position (Park, Reverse, etc.) to be shown within the message center. The GSS-2000 accommodates automatic transmissions with 2- 4 forward gears and enjoys a simple and straightforward installation.

Although Dakota Digital instrument systems are programmable for both day and night intensity levels, the DIM-1 will allow rotary, or on-the-fly brightness adjustment added convenience.

Dakota Digital instrument systems are designed to utilize a stock or aftermarket fuel level sensor. If a universal or replacement sensor is desired, the SEN-06-1 is a great choice.
BIM-01-2 - OBD II/ Can Interface Module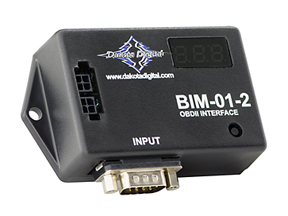 The BIM-01-2 OBD-II (J1850/CAN) Interface connects directly to the ECM diagnostic port to extract engine and transmission data and supply it to the instrument system, making installation a breeze.
More info about this system and pics are available below.

Metric system (KM/H and degrees Celsius) is available as a custom option (no additional cost) but may take a few weeks longer to build.

---
The following pictures show examples of some of the user selectable backlighting color options. Bezel shown in any pic is NOT included, shown for illustrative purposes only:


White Backlighting, Daytime View: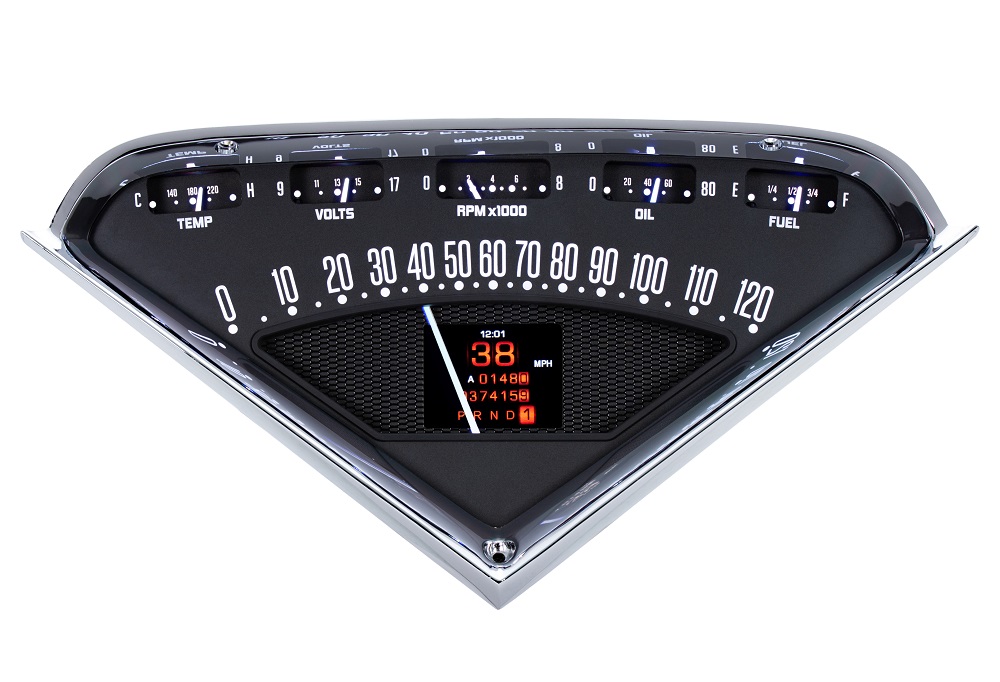 Emerald Backlighting:
White Hot backlighting:
Ice White backlighting: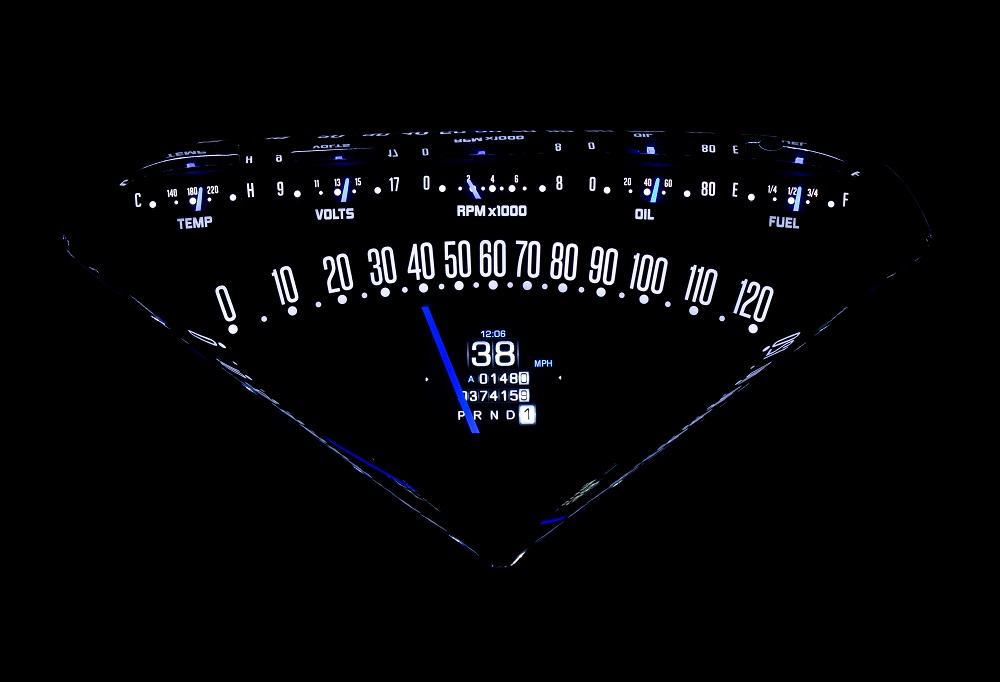 Blue Steel backlighting:
Ice and Fire backlighting: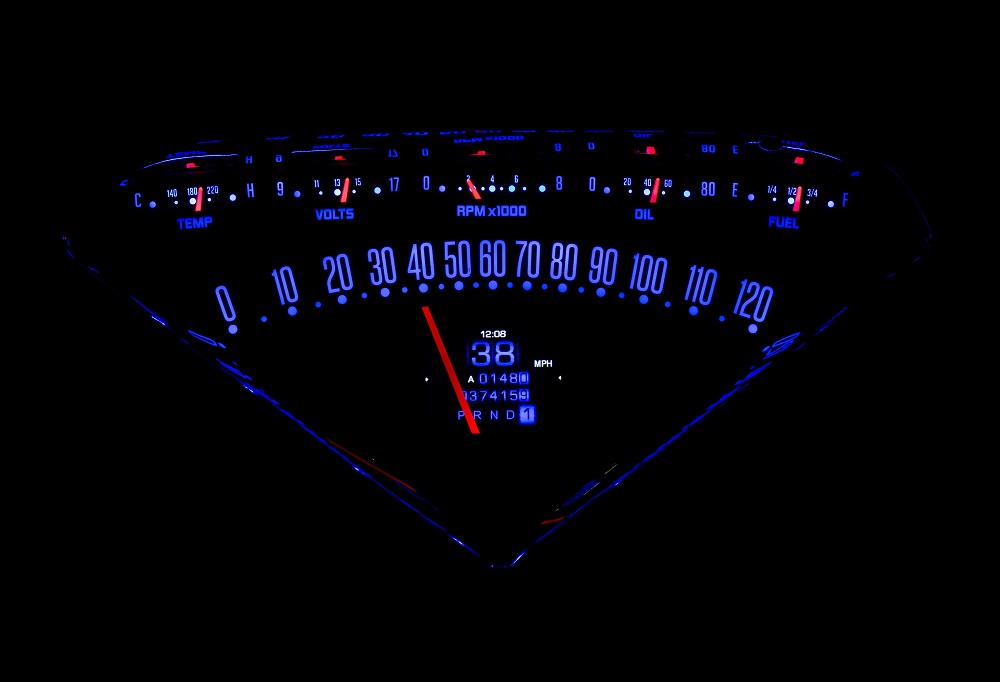 Fire and Ice backlighting:
Incandescent backlighting: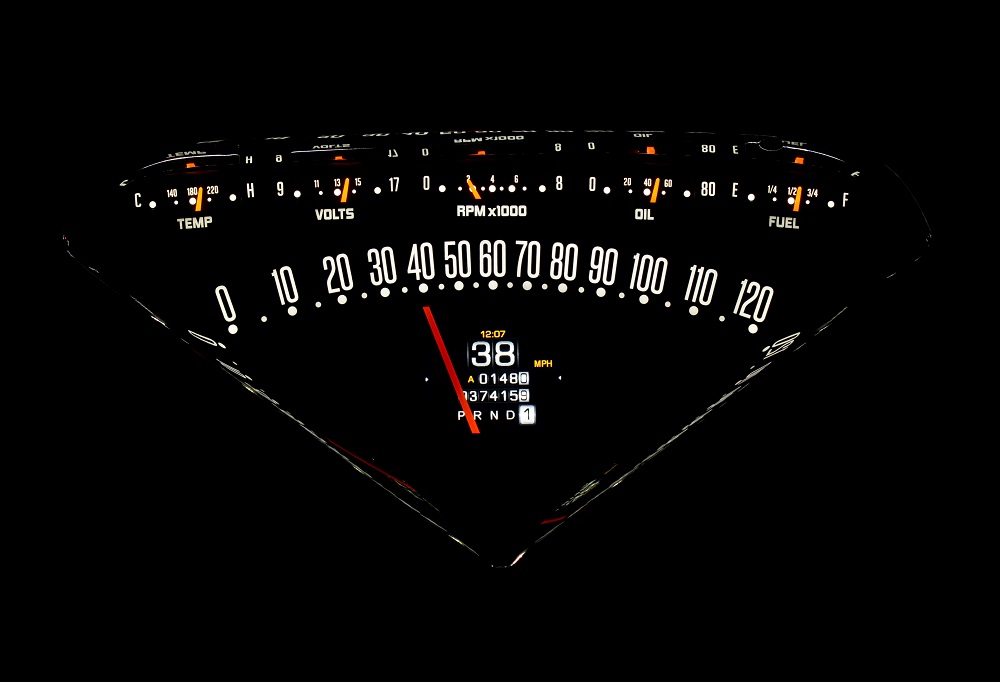 Vivid Orchid backlighting:
Wild Aqua backlighting: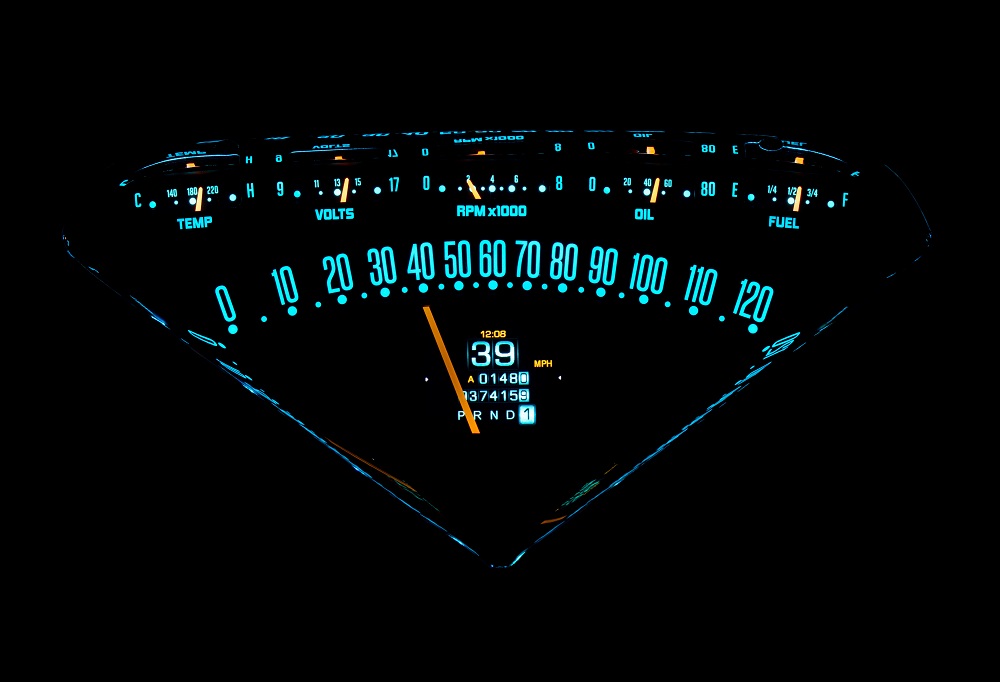 Wild Rose backlighting:
Yellow Flare backlighting:
Back of Unit:
---
Also Available: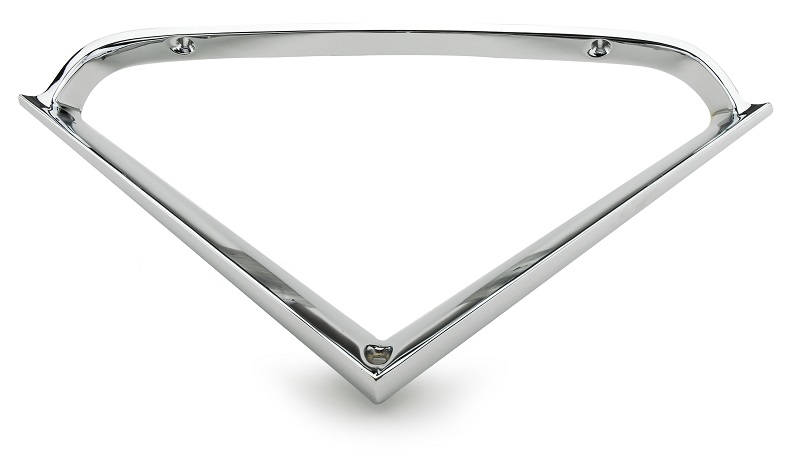 ICM-55-PU -

Replacement bezel for 1955- 59 Chevy Pickup

, sold separately, can be purchased separately in our store for $95.00.
---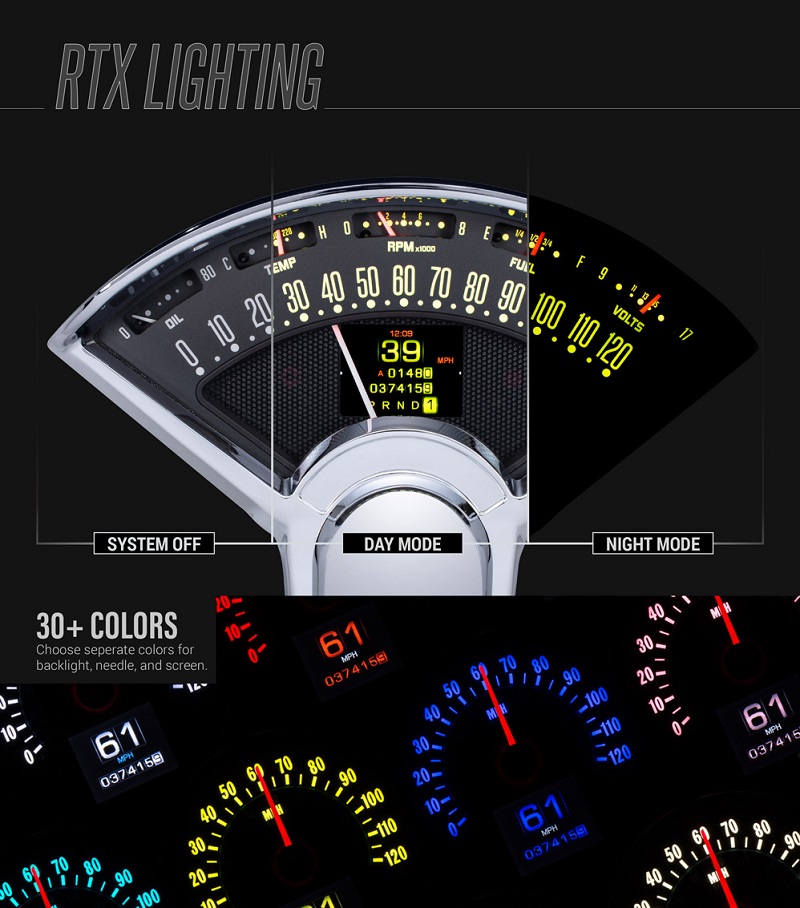 ---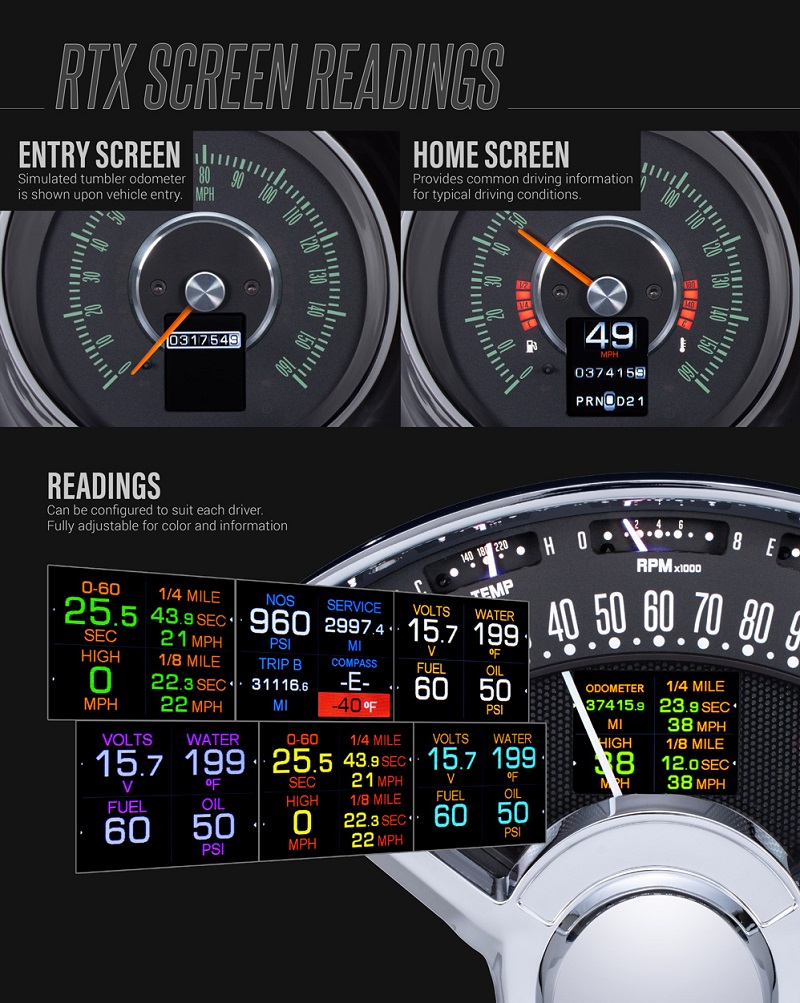 ---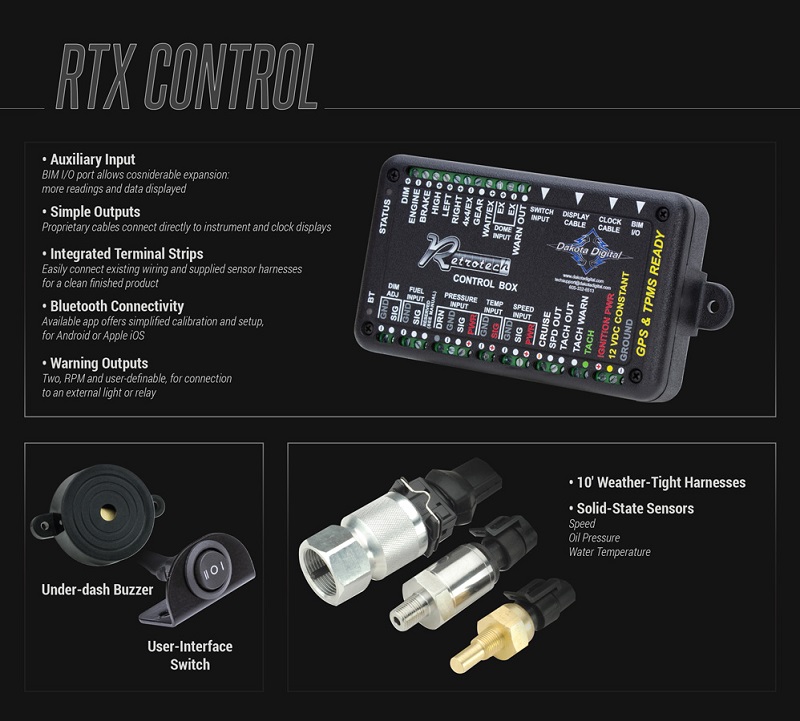 ---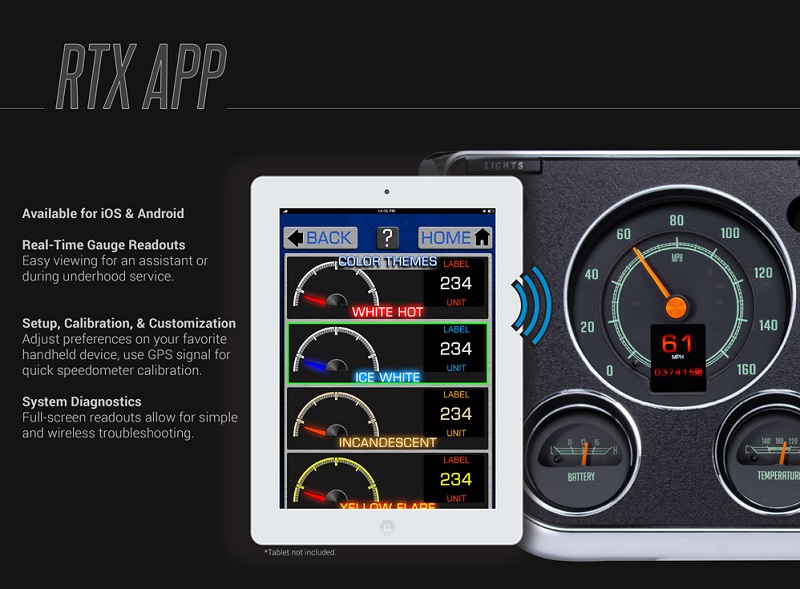 Limited Lifetime Warranty through manufacturer, see installation manual for details