Dakota Digital Odyssey Series I Air Pressure Gauge - ODY-19-1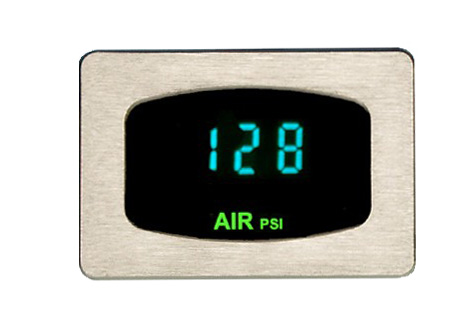 Dakota Digital revives the Odyssey Series I of digital instrumentation! The re-engineered Odyssey Series I instruments are updated to the newest technology, offering fully machined aluminum housings, backlit annunciators for a completely "blacked out" look when off, fully adjustable warning indicators, and a host of additional features to truly revolutionize the industry once again!
Dakota Digital Odyssey Series I instruments offer a high brightness, *non-glare vacuum fluorescent display for excellent daytime visibility and a lifetime of trouble free use. Odyssey Series I instruments are fully backed by a Limited 24-month Warranty against manufacturer defects and provide the accuracy and performance you've come to expect from Dakota Digital!
Range:
Requires use of specific sender for desired range. 0- 150 or 0- 400 psi (sold separately).
Resolution:
1 psi for 0- 150 psi range/ 2 psi for 0- 400 psi range.
Choice of either Teal or Blue display.




Choice of either Satin or Chrome bezel.




Machined aluminum bezel and housing.
* Non-glare lens option available on Teal display only.
Sender is required for the gauge to work, here are the options available (sender is sold separately, not included with the gauge):

SEN-03-1: Air Pressure Sensor for 0-150 psi

SEN-03-5: Air Pressure Sensor for 0-400 psi

Why two pressure ranges?
Dakota Digital offers two pressure ranges for a very simple reason: The overall pressure in the air system. With the advent of faster air systems came higher pressure. Dakota Digital offers 0-150psi sensors as well as 0-400psi. If your air ride system is working on less than 0-150psi, then choose these sensors as they will offer the best resolution and accuracy for your air ride system. If your air ride system is operating at, or above 150psi, then choose the 0-400psi for the extended range necessary with your quicker air system.
Don't forget: When making your purchase, please choose which bezel you want: satin or chrome, and which display color you want: blue or teal.
---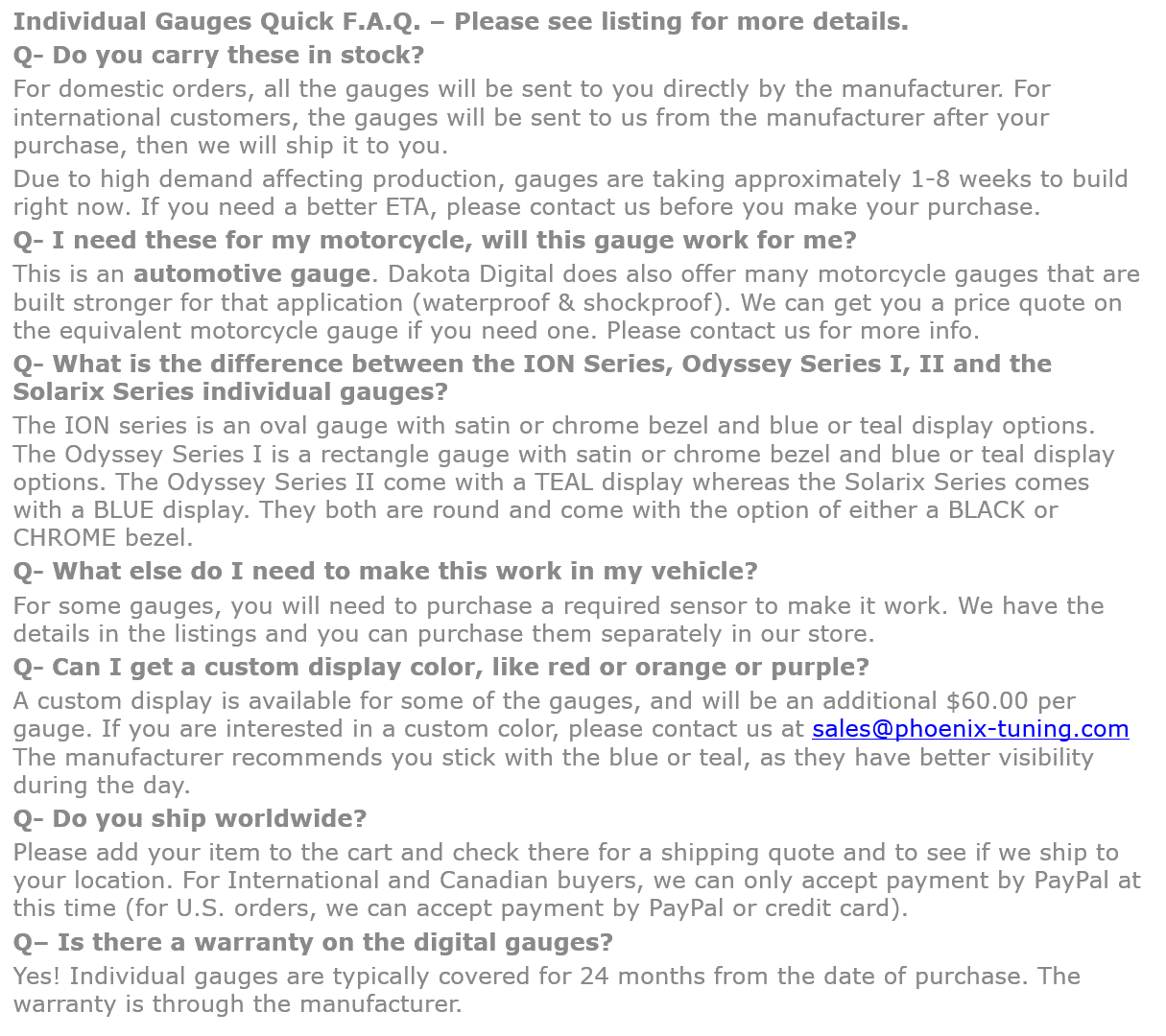 ---