Dakota Digital Odyssey Series I Fuel Level Gauge - ODY-06-1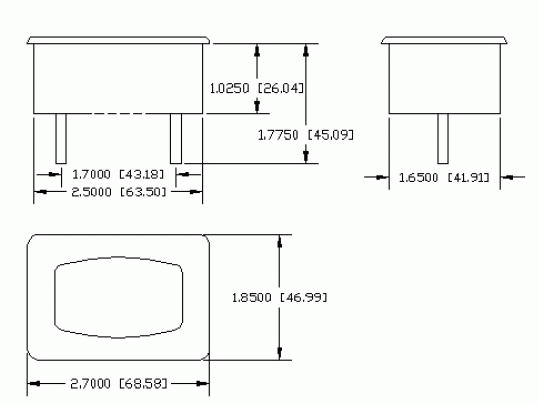 Dakota Digital revives the Odyssey Series I of digital instrumentation! The re-engineered Odyssey Series I instruments are updated to the newest technology, offering fully machined aluminum housings, backlit annunciators for a completely "blacked out" look when off, fully adjustable warning indicators, and a host of additional features to truly revolutionize the industry once again!
Dakota Digital Odyssey Series I instruments offer a high brightness, *non-glare vacuum fluorescent display for excellent daytime visibility and a lifetime of trouble free use. Odyssey Series I instruments are fully backed by a Limited 24-month Warranty against manufacturer defects and provide the accuracy and performance you've come to expect from Dakota Digital!
Range: 0- 99%
Choice of either Teal or Blue display.

Choice of either Satin or Chrome bezel.


Machined aluminum bezel and housing.
* Non-glare lens option available on Teal display only.
Gauge preset to work with the following fuel senders resistance ranges:
Sender Type Empty Resistance Full Resistance
GM30 0ohms 30ohms
GM90 0ohms 90ohms
GM250 40ohms 250ohms
Ford10 73ohms 10ohms
Ford150 20ohms 150ohms
VDO 10ohms 180ohms
Stewart Warner/Sun 240ohms 33ohms
Import 112ohms 4ohms
Sensor SEN-06-1 available for universal applications, fits most fuel tanks (sold separately).

Don't forget: When making your payment, please choose which bezel (satin or chrome) and which display color (teal or blue) you want.

---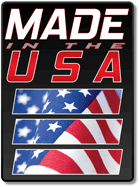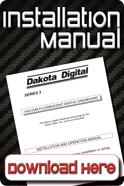 ---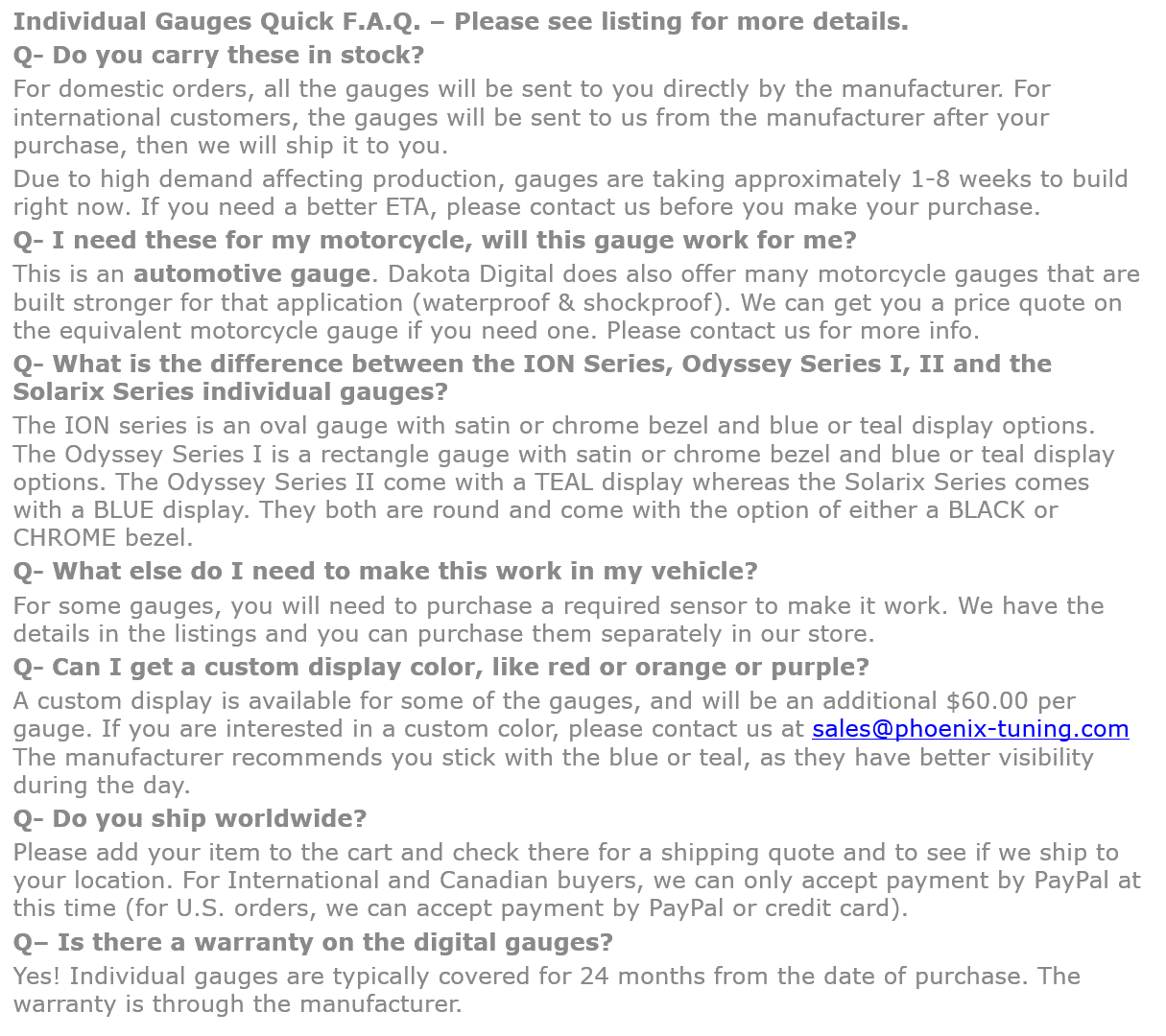 ---