Dakota Digital DCC-4000 HDX/RTX Style Digital Climate Controller for Vintage Air Gen IV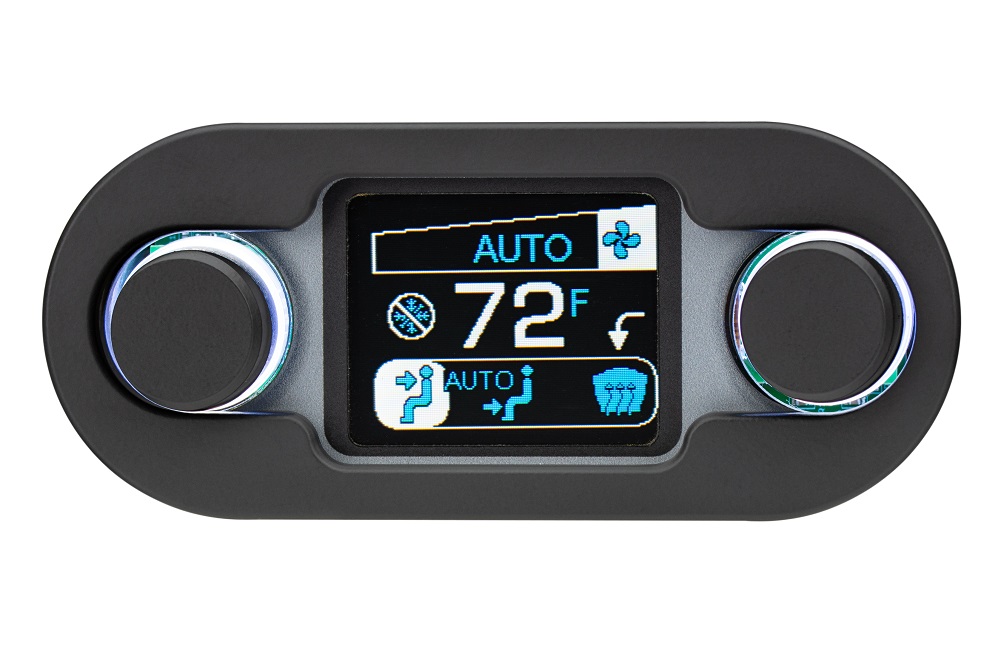 Upgrade your Vintage Air Gen IV system with automatic temperature control and stunning good looks! A direct plug-in, the DCC-4000 series of controllers allow your new or existing A/C system to perform like a late model. The full-color TFT display can be configured for horizontal or vertical orientation, and the illumination colors can be selected by the user. What's more, when connected to a Dakota Digital HDX or RTX system, the DCC colors and brightness will automatically sync for a finished, coordinated look in your interior.
Overall Size: 4.285" x 1.85"
Cutout: 4.050" x 1.620"
Required sensors and hardware are included.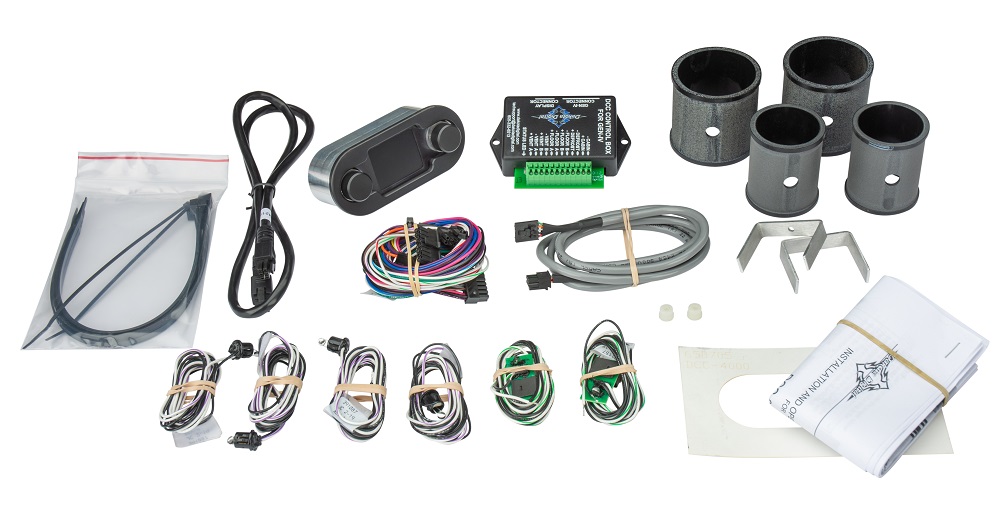 Please scroll down for more pics of the DCC-4000 system.


---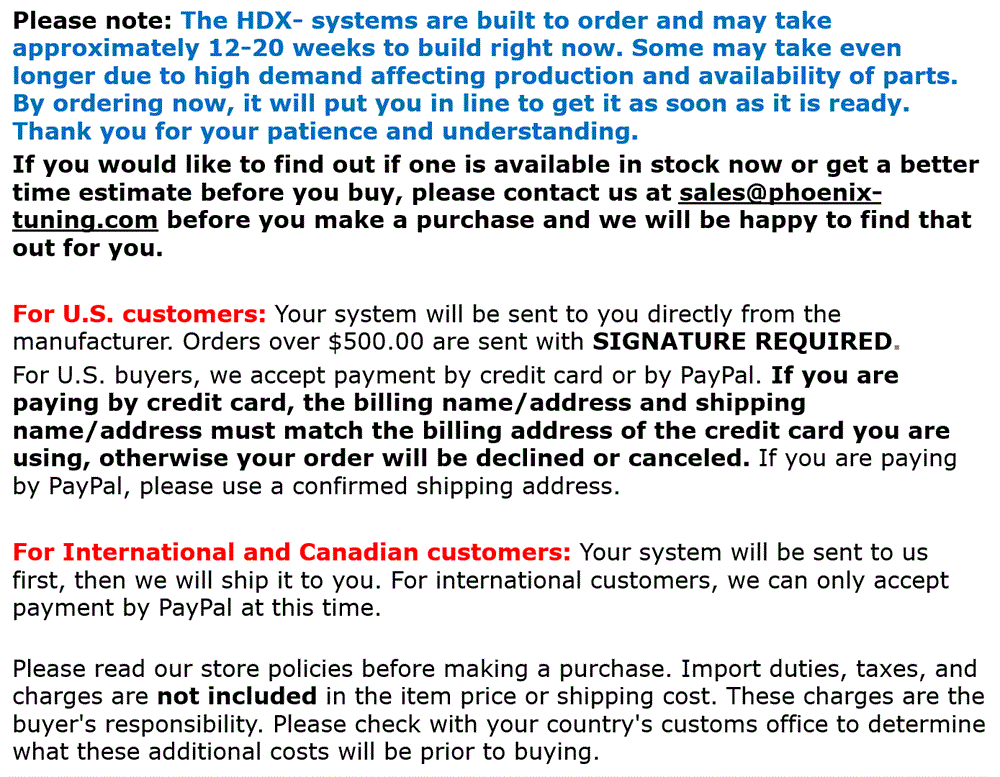 ---
---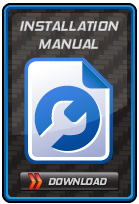 ---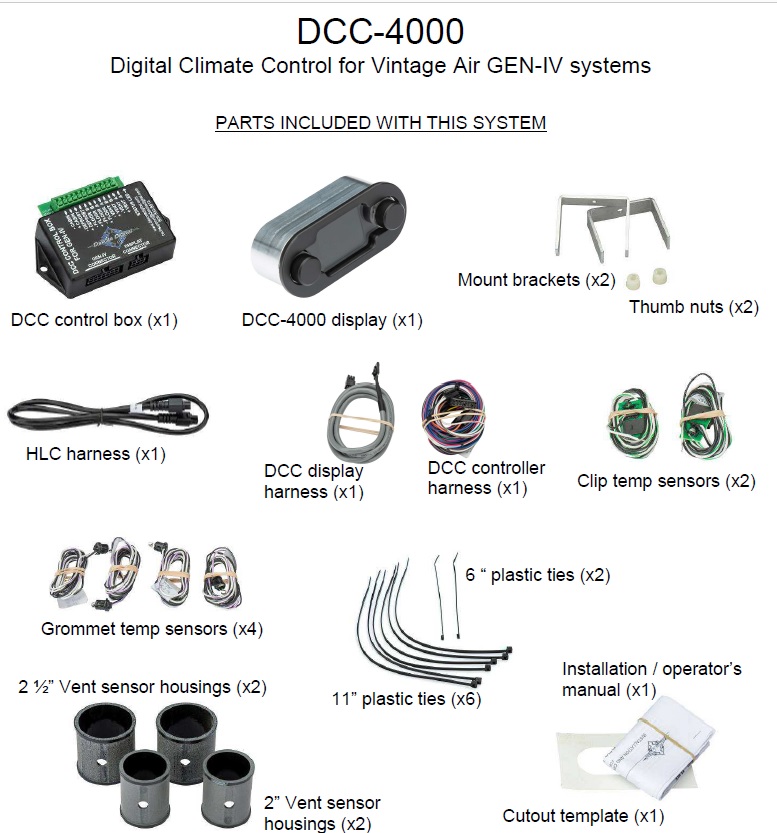 ---
Please scroll down to see pictures of the various options available, and remember to make your choice of 1) chrome OR black bezel and 2) silver alloy style or black alloy style when you make your purchase.
Examples of Black Bezel, Silver Alloy Style:
Unit Off: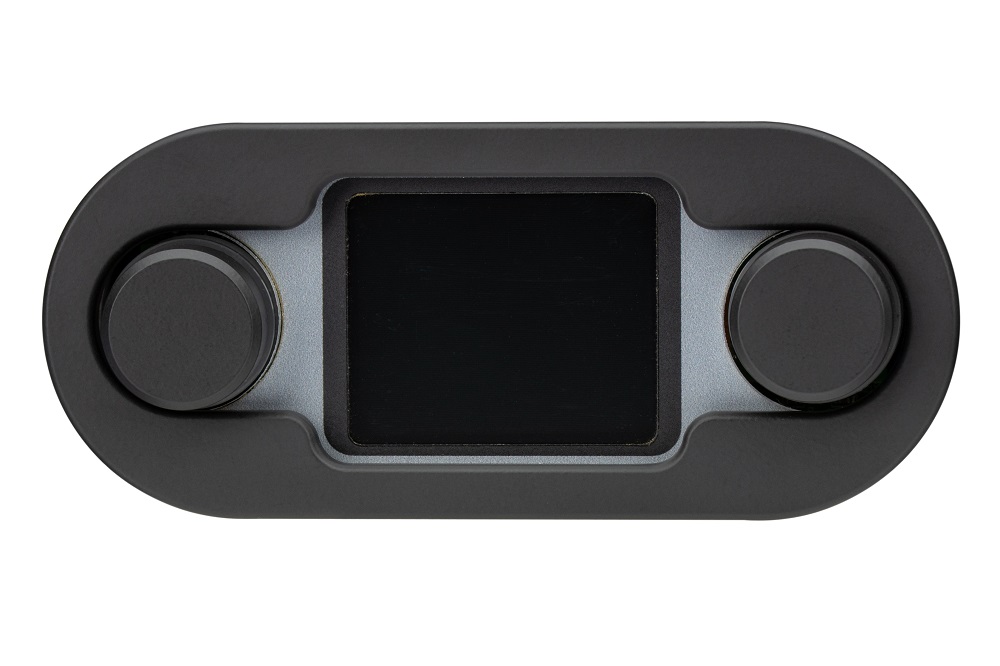 Ice White Theme: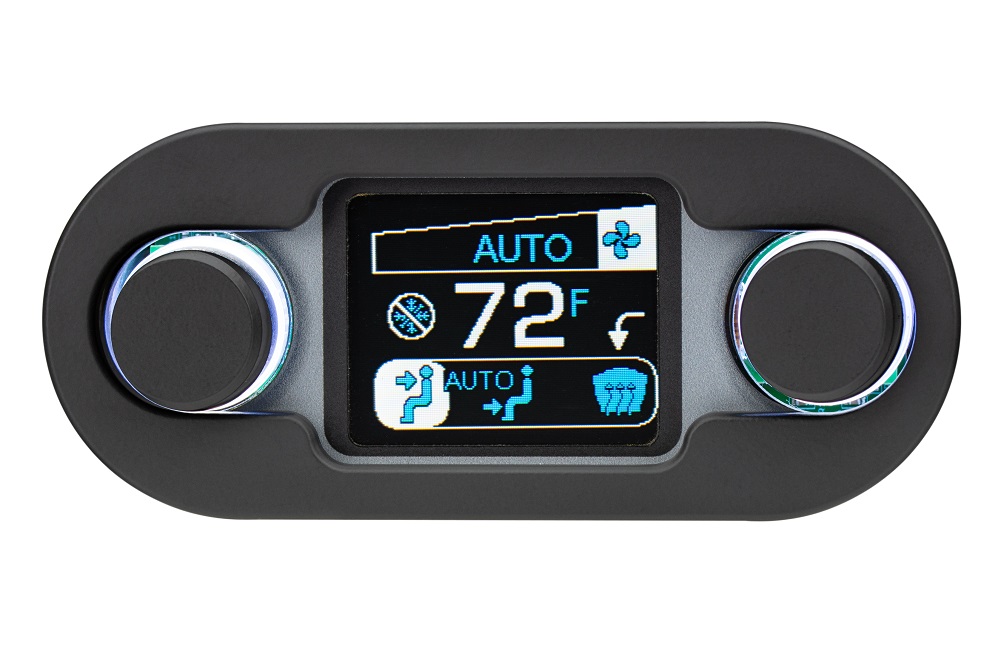 Emerald Theme: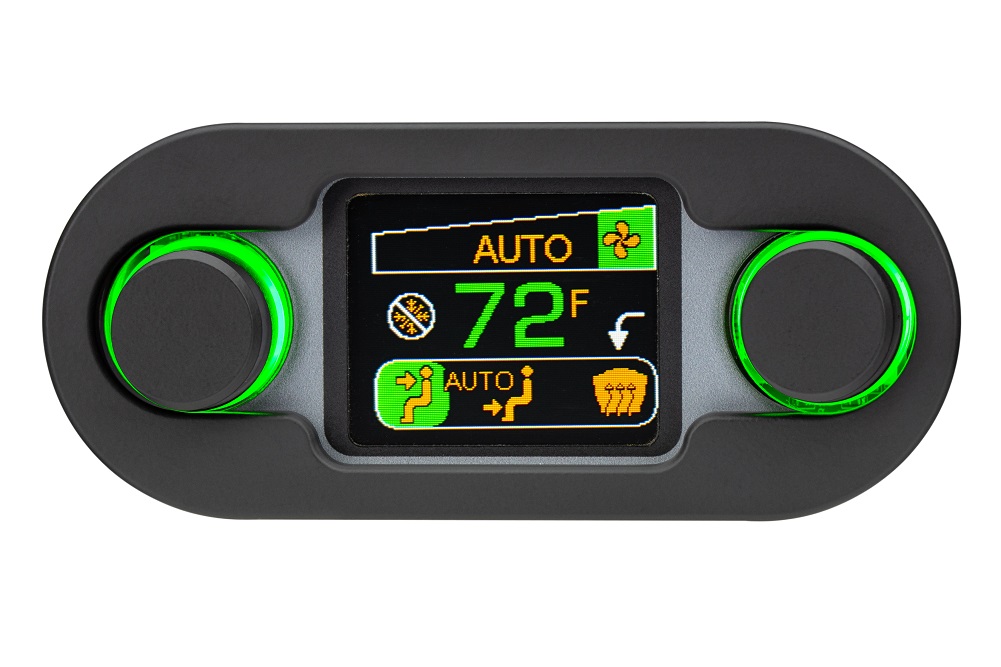 Fire and Ice Theme: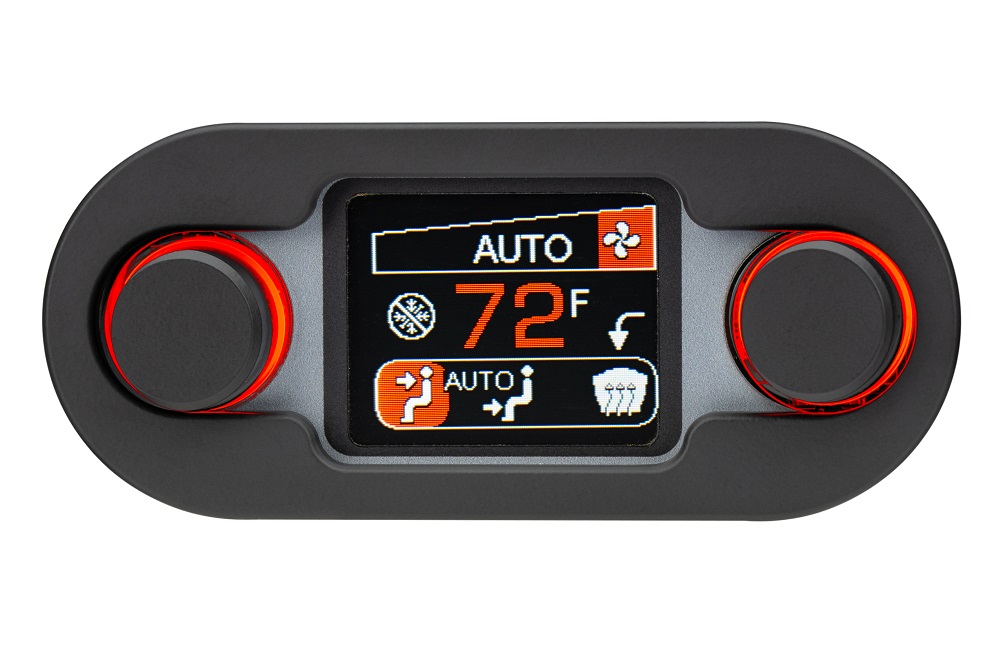 Ice and Fire Theme: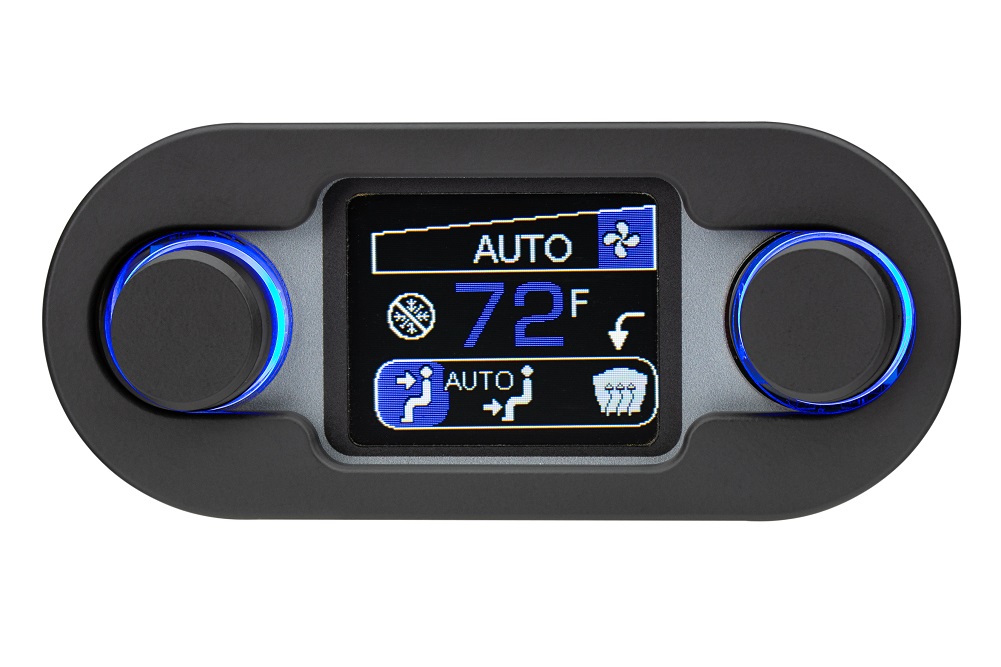 Steel Blue Theme: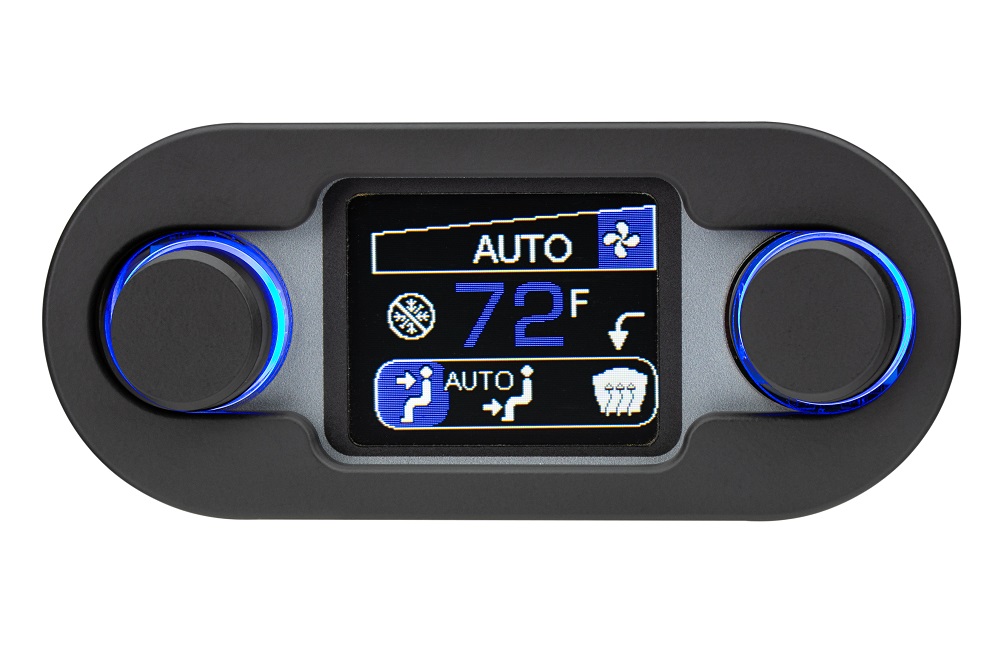 Vivid Orchid Theme:
White Hot Theme: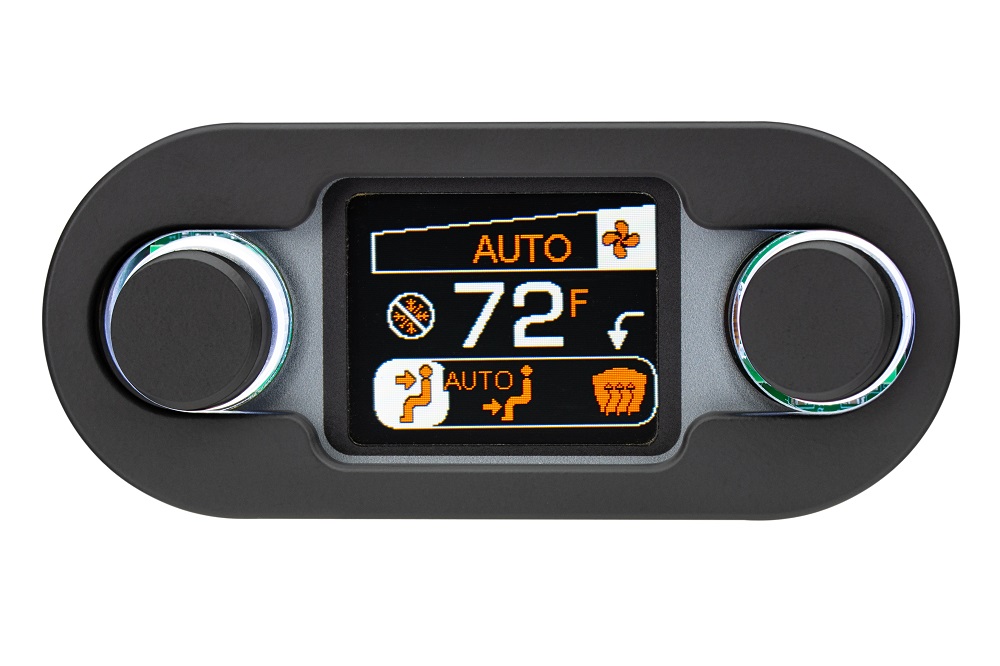 Wild Aqua Theme: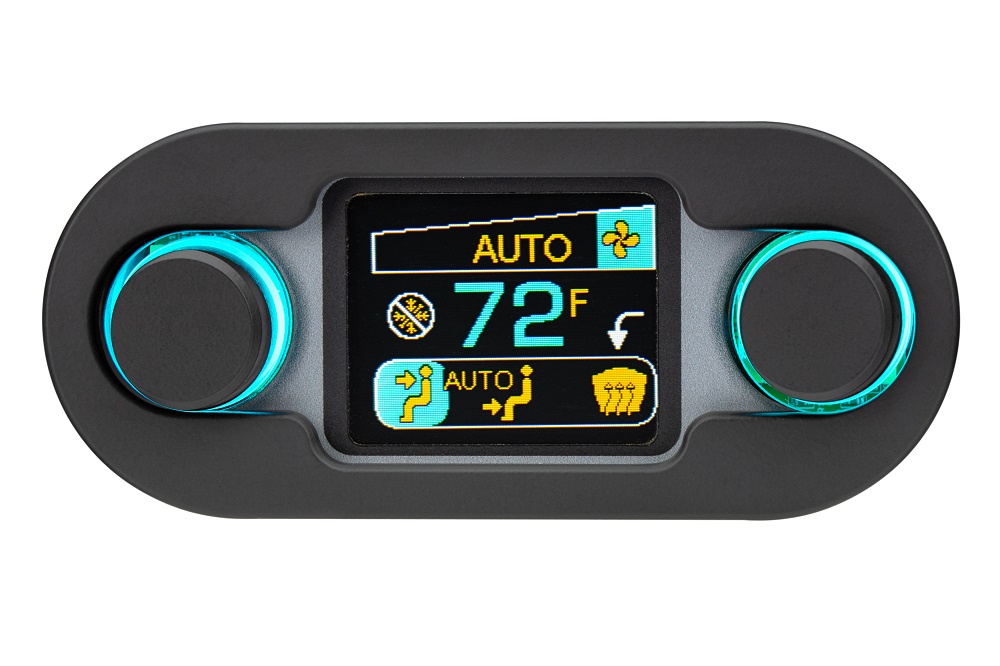 Wild Rose Theme: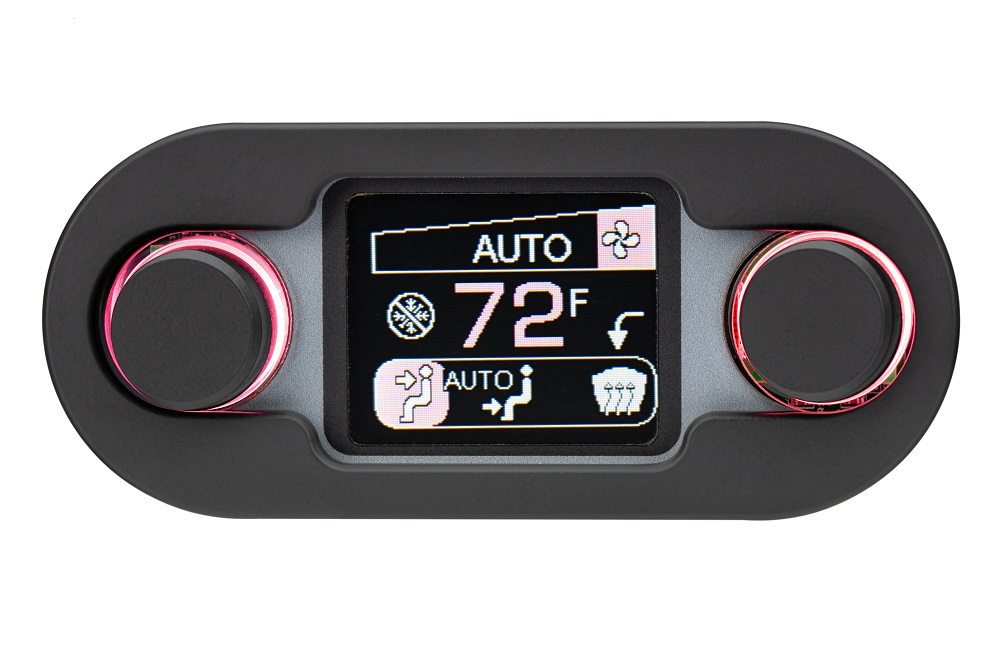 Yellow Flare Theme: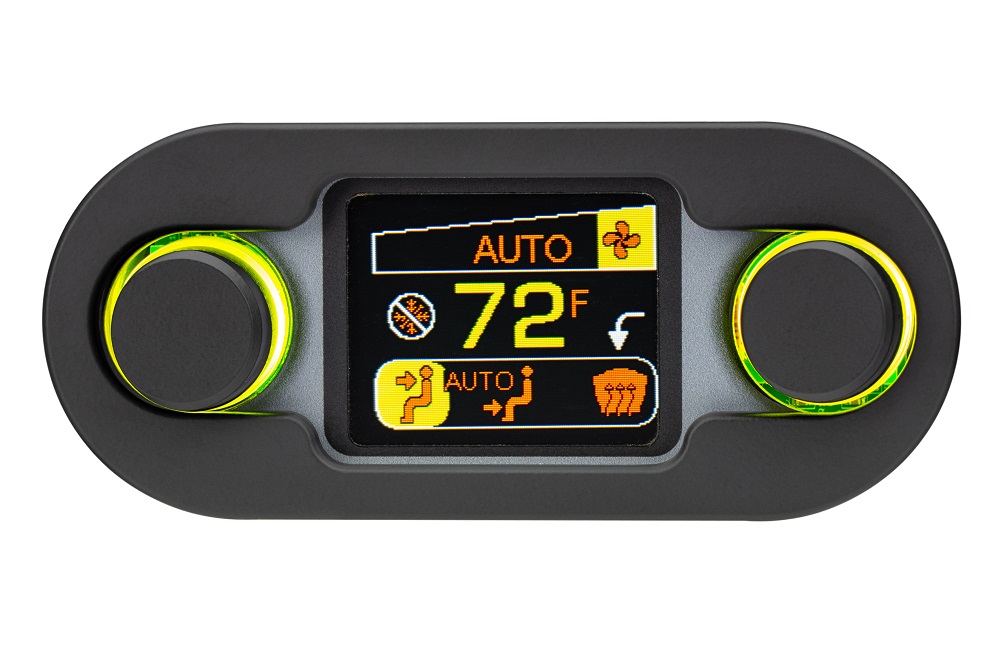 Examples with Black Bezel and Black Alloy Style:
Unit Off: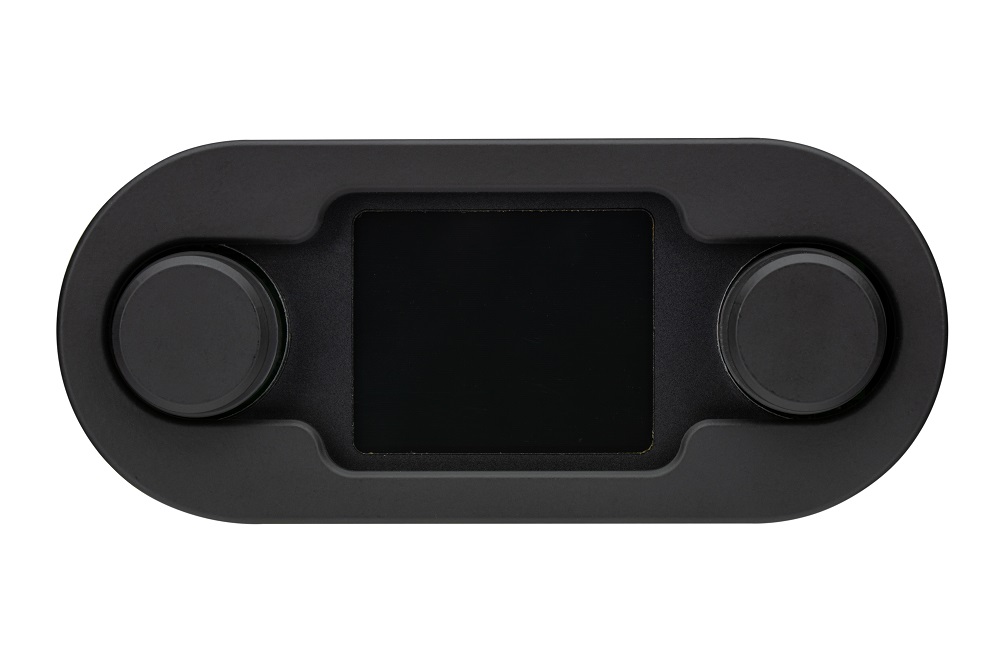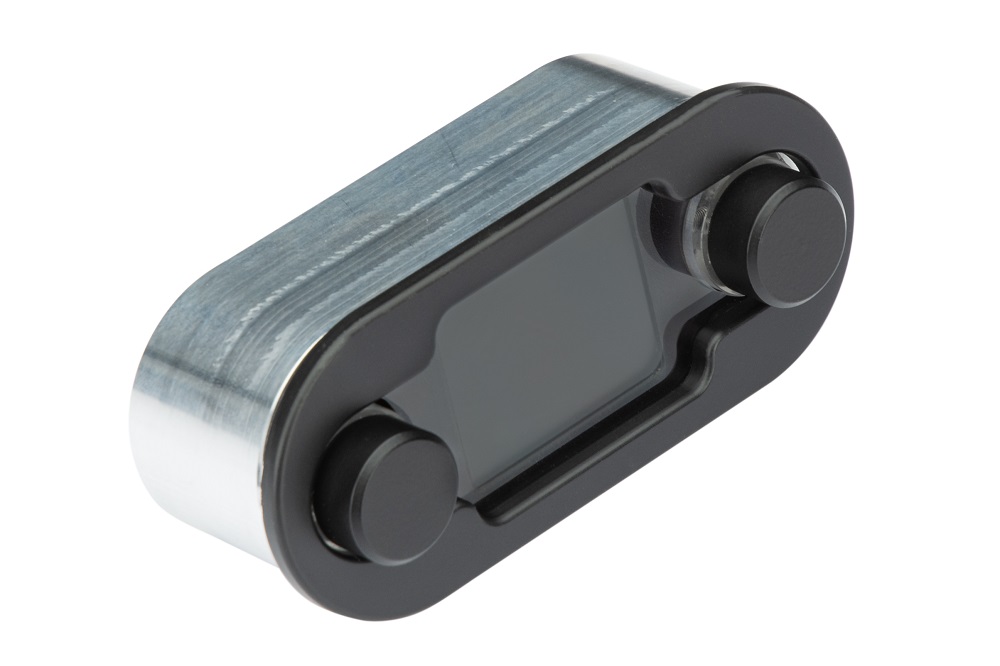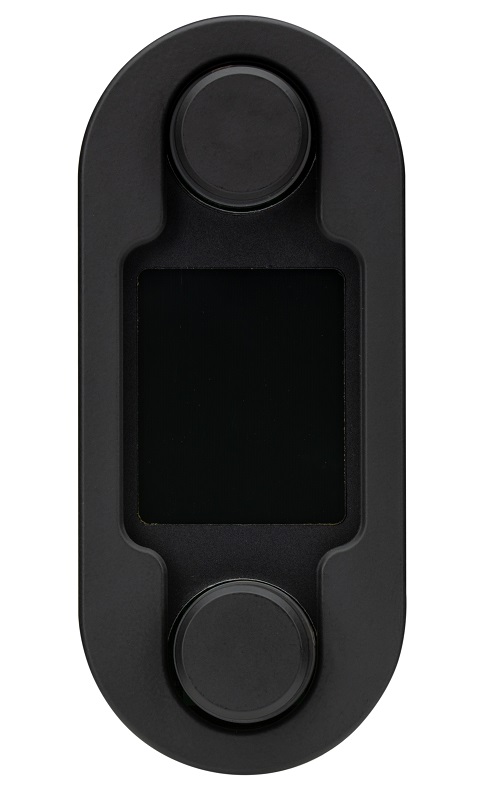 Ice White Theme: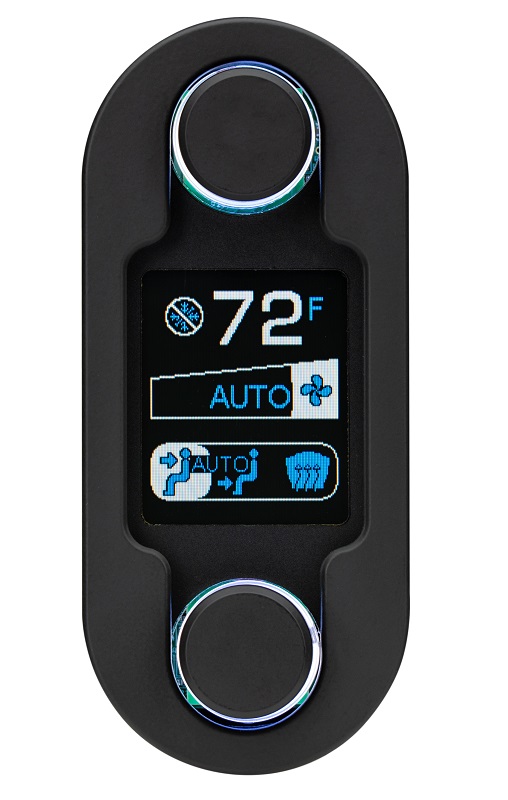 Emerald Theme:
Fire and Ice Theme: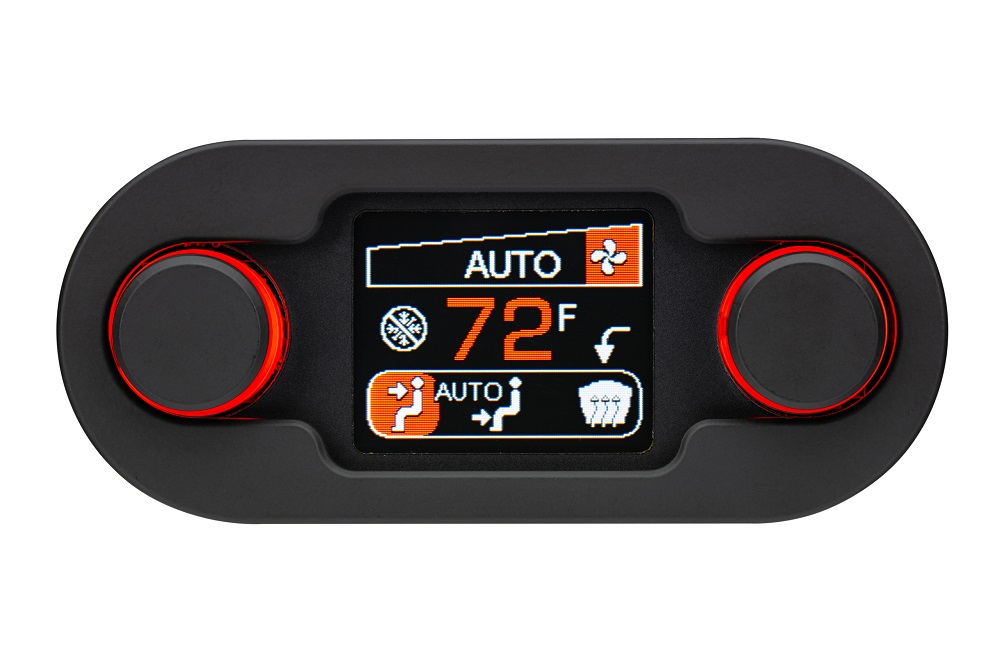 Ice and Fire Theme: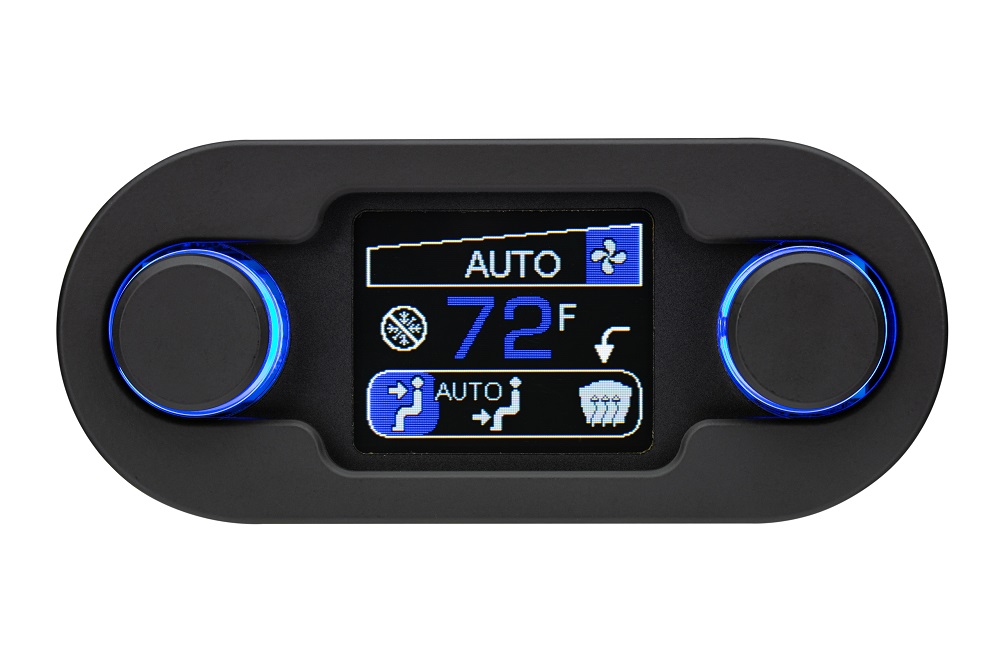 Steel Blue Theme:
Vivid Orchid Theme:
White Hot Theme:
Wild Aqua Theme:
Wild Rose Theme:
Yellow Flare Theme:
Examples with Chrome Bezel and Silver Alloy Style:
Unit Off:
Ice White Theme:
Emerald Theme: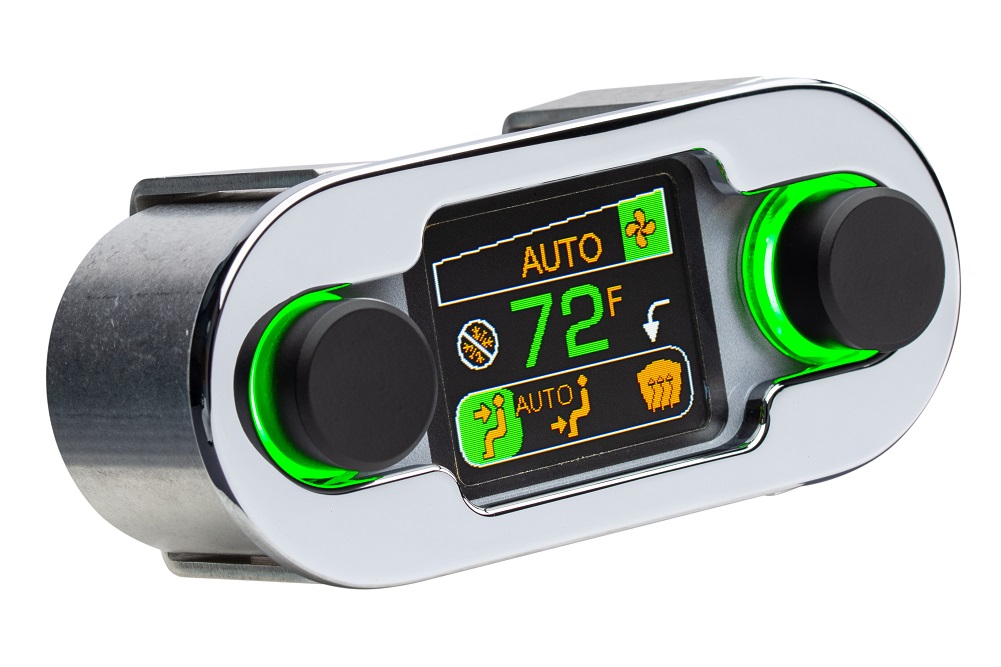 Fire and Ice Theme:
Ice and Fire Theme: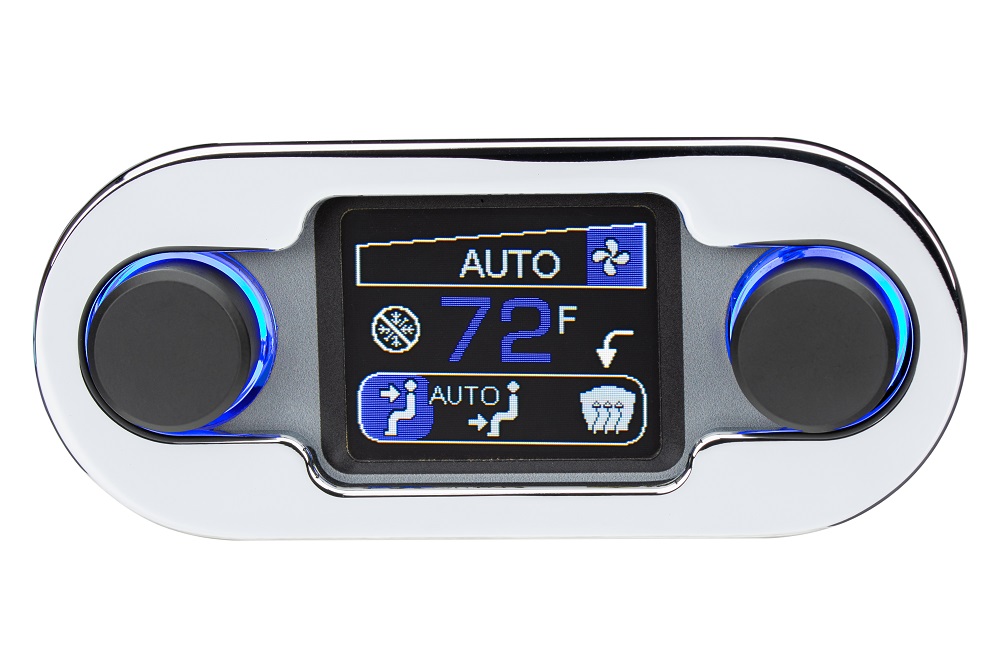 Steel Blue Theme: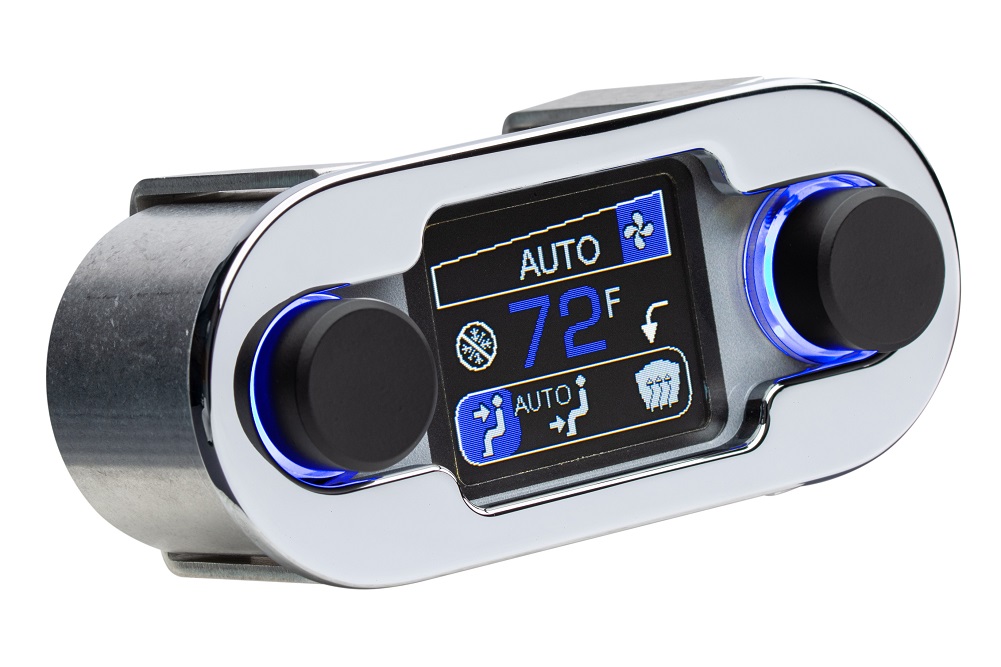 Wild Aqua Theme: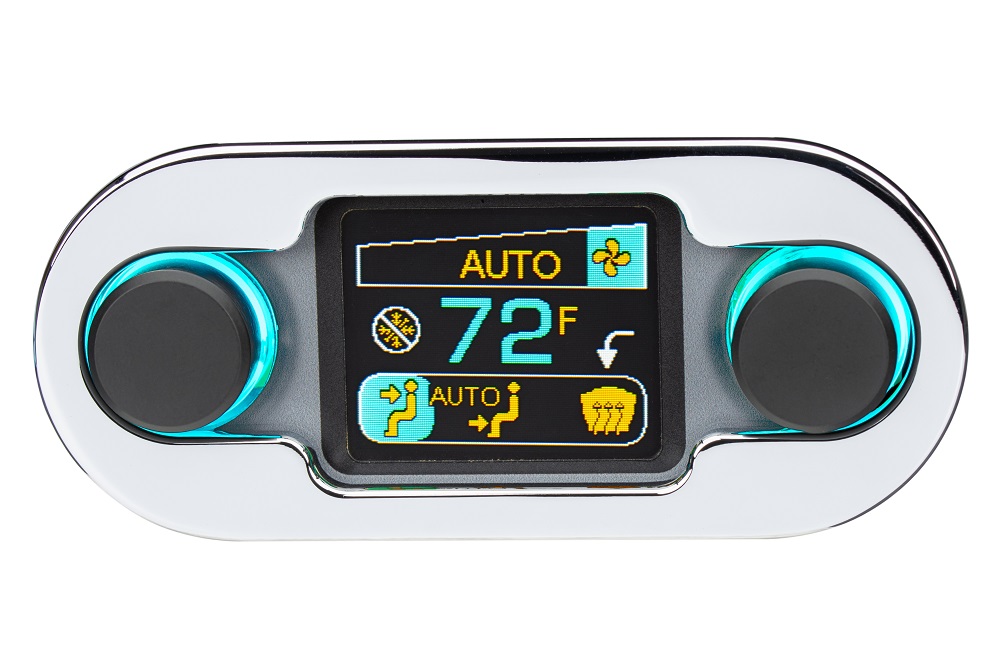 Wild Rose Theme: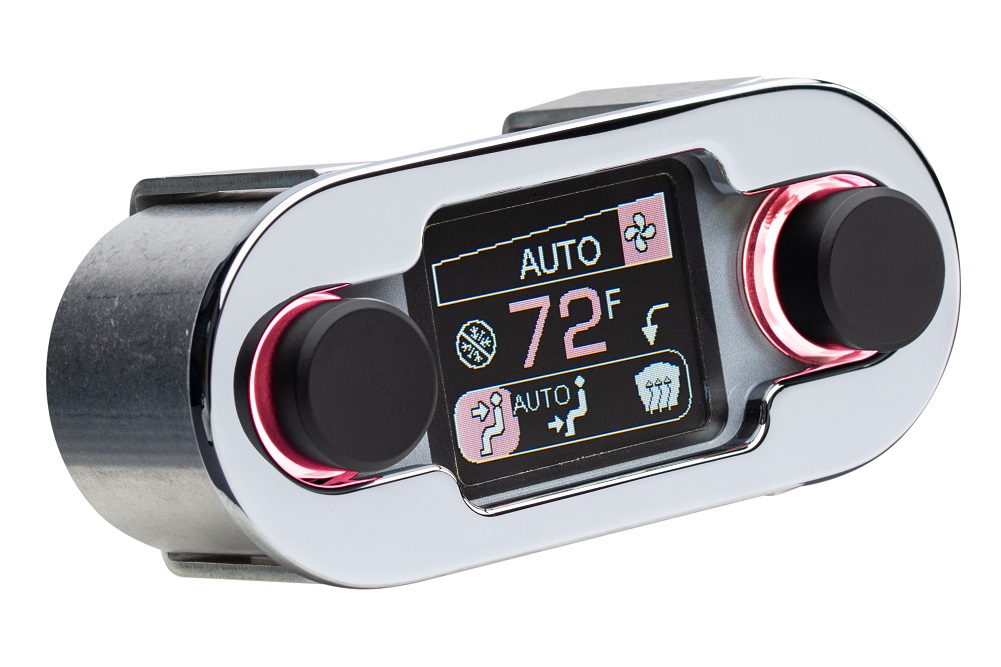 Yellow Flare Theme:
Examples with Chrome Bezel and Black Alloy Style:
Unit Off: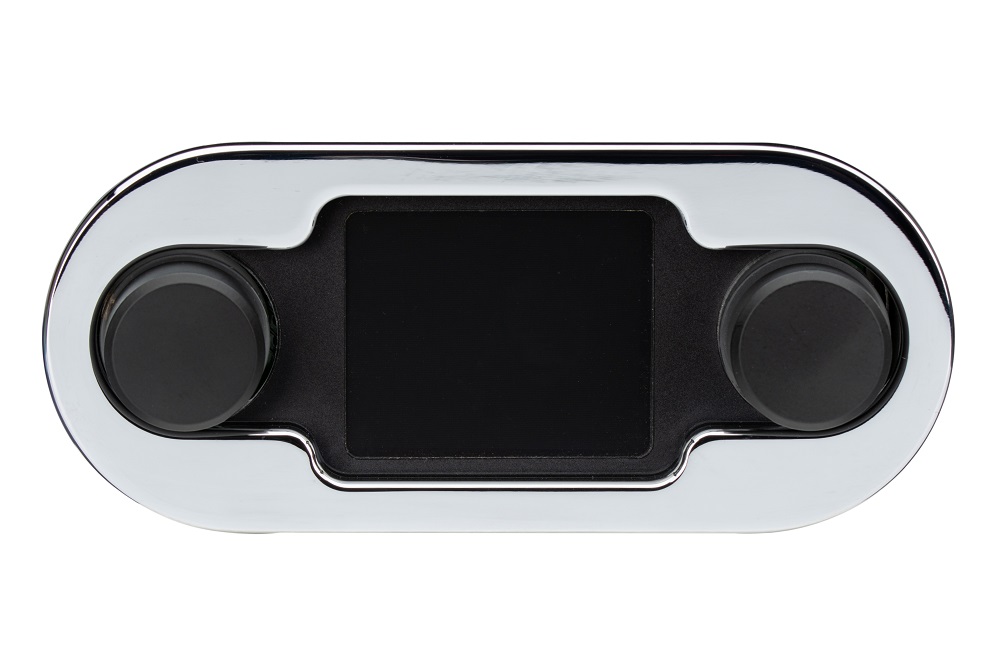 Ice White Theme: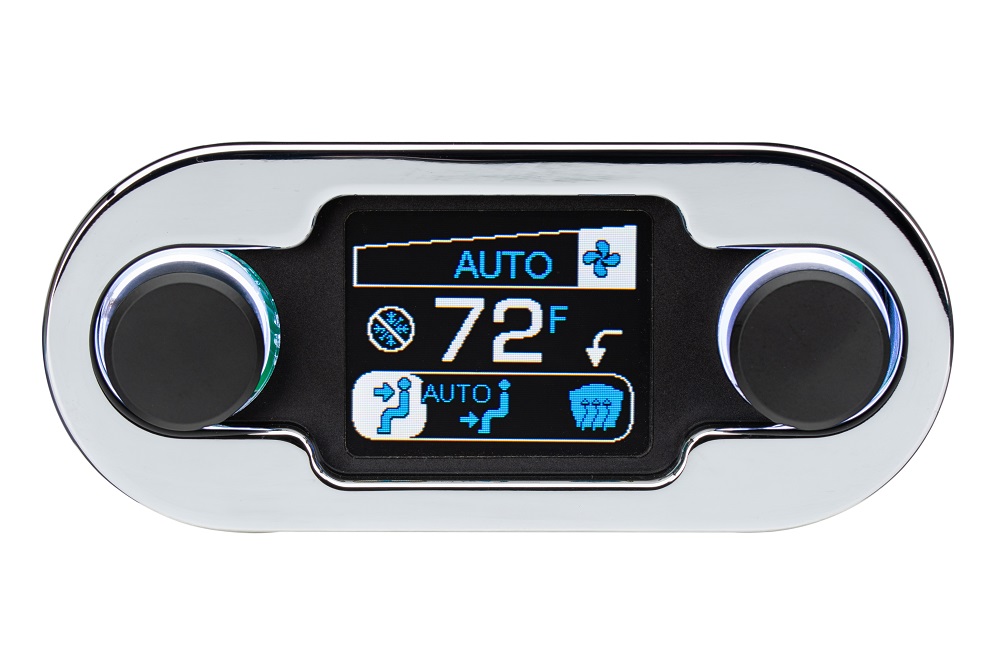 Emerald Theme:
Fire and Ice Theme: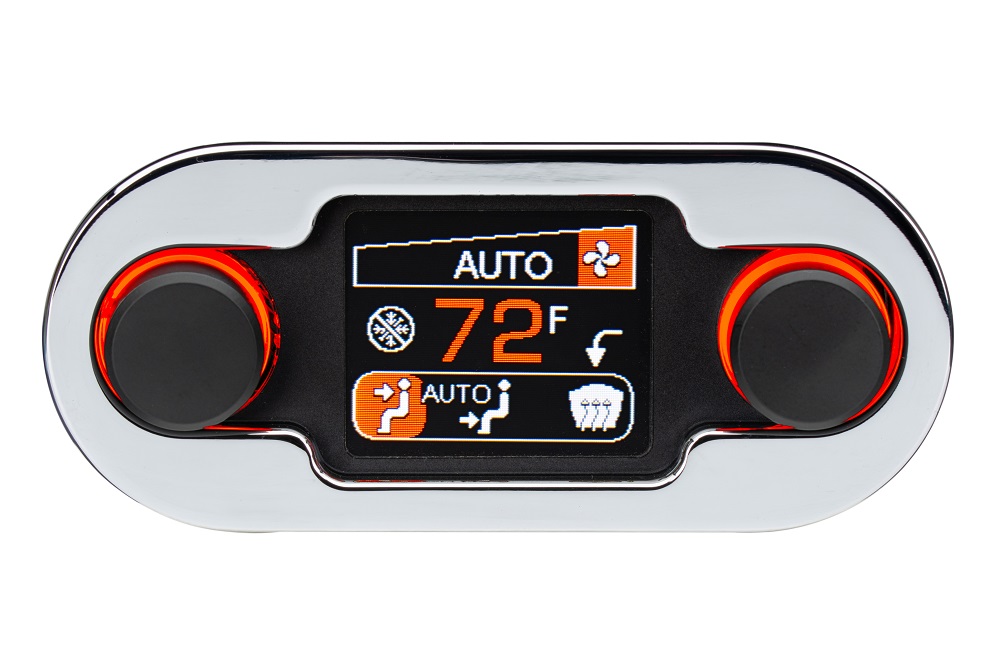 Ice and Fire Theme: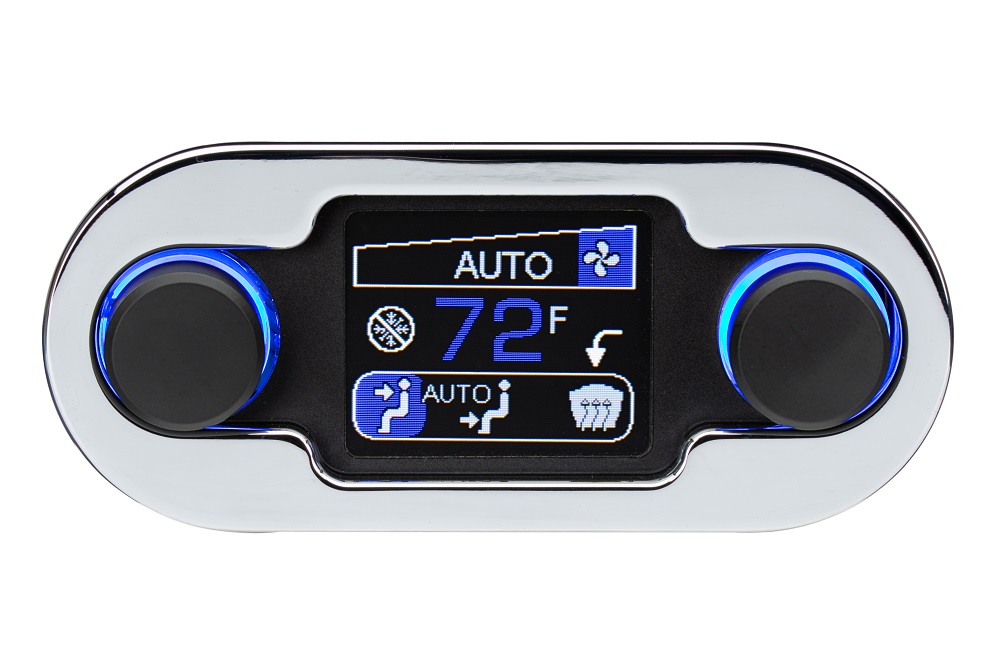 Steel Blue Theme:
Wild Aqua Theme: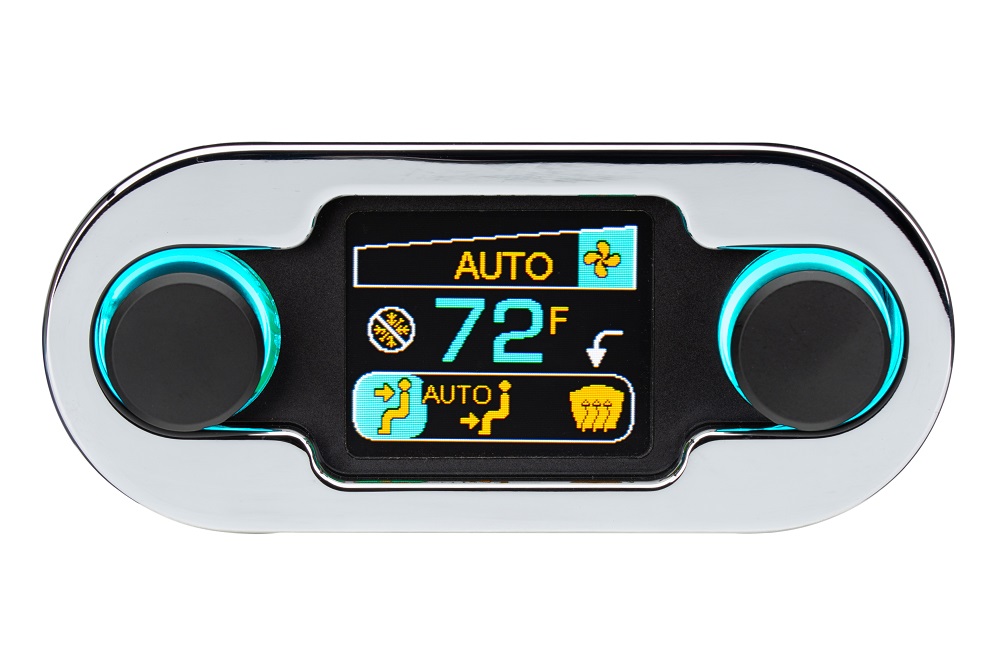 Wild Rose Theme:
Yellow Flare Theme: