Dakota Digital 3" Round Universal Analog Clock Gauge (for VHX gauges only) - VLC-16-1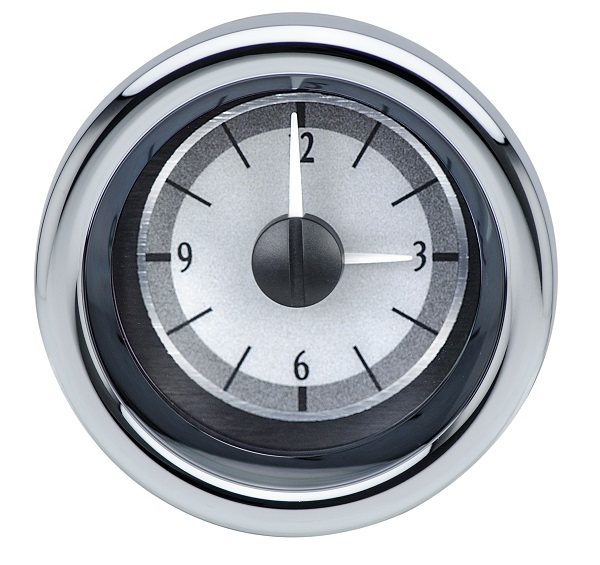 This listing is for one VLC-16-1 clock with your choice of style (carbon fiber look, black alloy or silver alloy) and backlighting color (blue, red or white). Please let us know what your choices are when you make your purchase.

At long last, an analog clock with honest-to-goodness hands to match you VHX instrument system! With LED backlighting and specialized technology allowing two needles to be lit while riding on the same stepper motor, these direct-fit clock modules are the perfect complement to your VHX package. Only compatible with VHX systems; will not function as stand-alone units or with VFD3, HDX or RTX gauge systems.

While this will not work without a base VHX System, the installation couldn't be simpler with a direct plug-in to the VHX control box.
Chromed billet aluminum housing provides a beautiful finished product.
Dimensions:
Cutout: 2-3/4"
Overall: 3"
The VLC clock cannot be used as a standalone clock gauge. It will only work with the VHX gauge system, do you already have a Dakota Digital VHX series gauge system or plan to get one?
The new VLC's will only display the current time.

The time is set through the VHX system. Upon initial power-up, the clock needles quickly advance to sync with the VHX built-in clock. The VLC clocks contain a separate constant power input harness on the backside, this will allow the clock to continue running while the key is off. If this is not connected, the clock will just re-sync with the VHX system every time the key is cycled.
---
---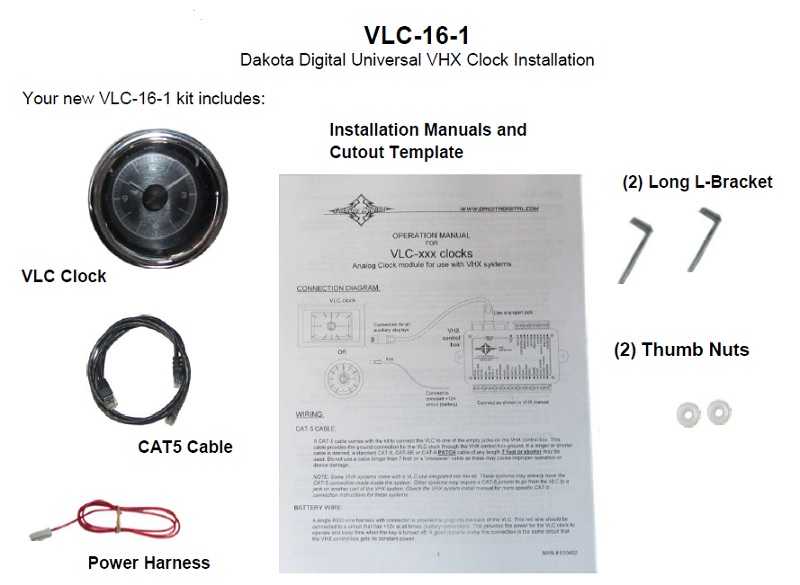 ---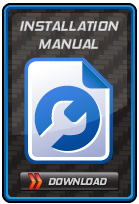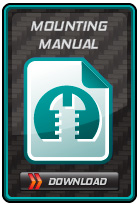 ---

---
VLC-16-1 with SILVER ALLOY style: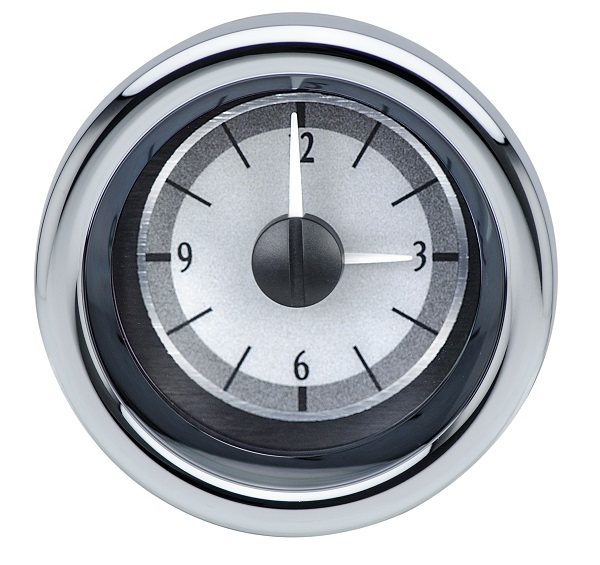 Blue At Night:
Red At Night:
White At Night:
VLC-16-1 with BLACK ALLOY style:
Blue At Night:
Red At Night: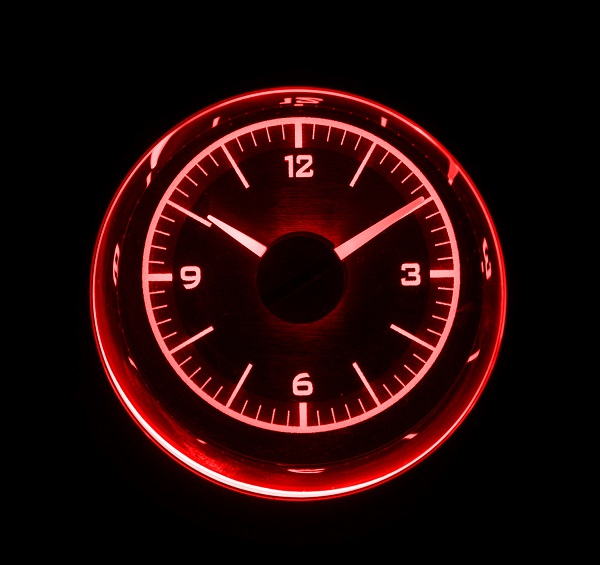 White At Night: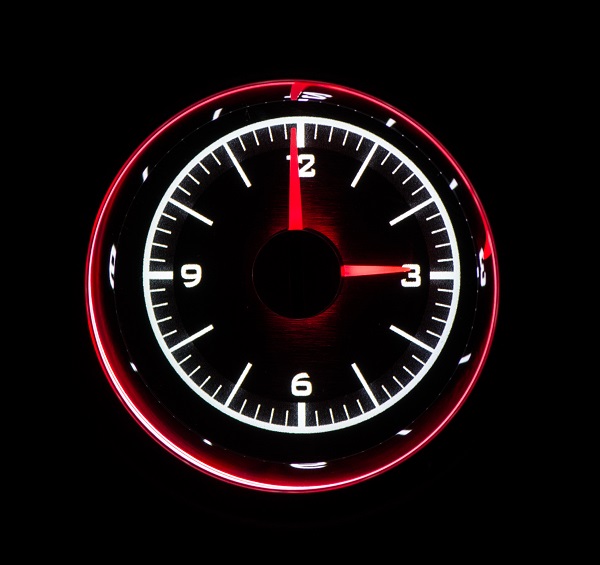 VLC-16-1 with CARBON FIBER style and BLUE display:
At Night: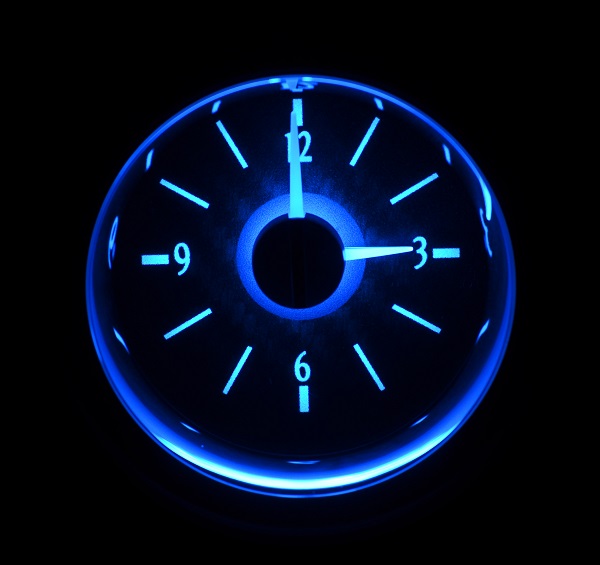 VLC-16-1 with CARBON FIBER style and RED display:
At Night:
Back of Unit:
---