Dakota Digital

Compass w/ Outside Temperature Module

- BIM-17-2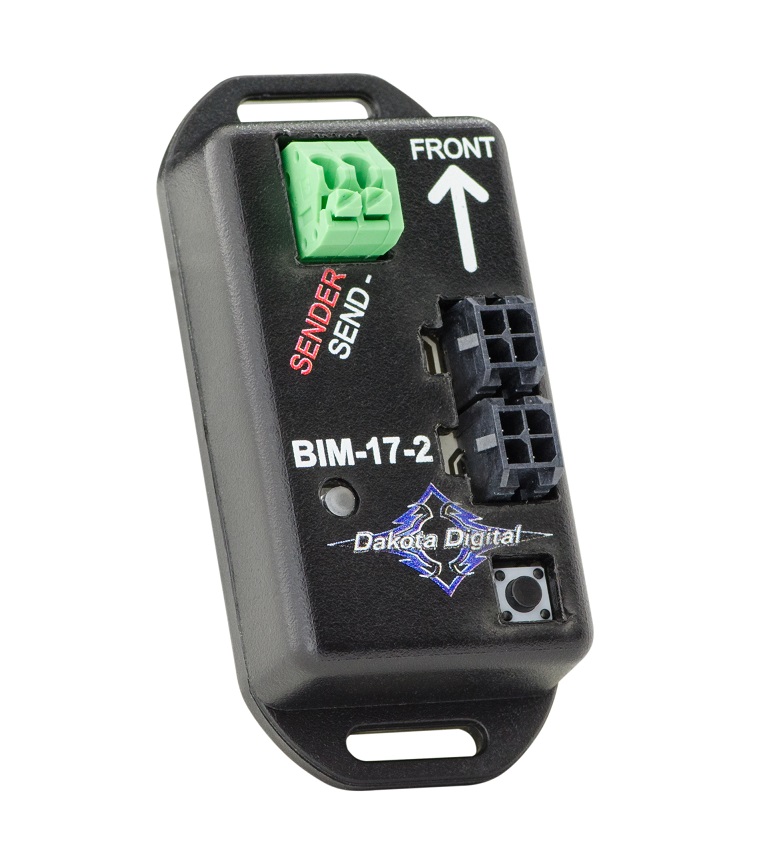 Please note: This item is currently on backorder and may take 4-6 weeks before it goes out. You can still purchase it now and it will go out as soon as it is ready. If you would like an updated time estimate, please contact us before you purchase. For domestic orders, it will get sent to you directly from the manufacturer. For international and Canada orders, it will get sent to our shop first, then we will send it out to you.
The Dakota Digital BIM-17-2 module makes it easy to install a 8 direction Compass and Outside Air Temperature without installing another gauge in your vehicle. Senders and mounting hardware included.
*All senders included with BIM-17-2 module.
**The BIM-17-2 is designed to supply information to the VFD3 rev. G, VHX and HDX control box instrument systems only. Earlier control boxes (with an aluminum case) are not compatible with the BIM family of Expansion Modules.
***BIM-17-2 supersedes BIM-17-1
Sender

Range

Resolution

Warning

Internal Compass

N, NE, E, SE,
S, SW, W, NW

1° internally

when outside
interference is present
SEN-15-1 (included)


-40°- 255°F

1° F

-24°- 40°F
---