5 Gauge Custom Mounted Instruments - Uses Original Bezels
from Dakota Digital
VFD3-ORIG-5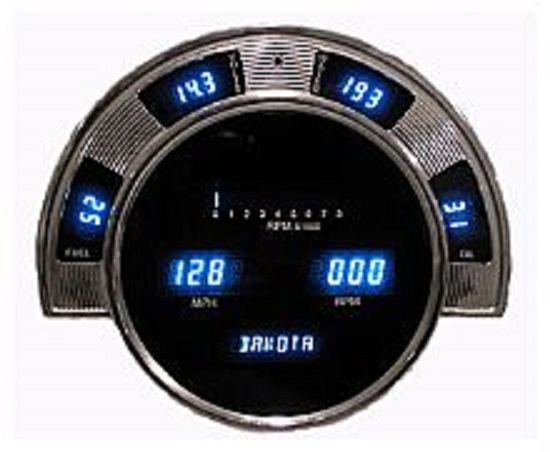 Please note: This is a custom digital dash system, using your original stock bezel that you will need to send in to the manufacturer. This custom order will at least 6-8 weeks to put together after they have received your stock bezel. Please contact us if you have any questions, by email to sales@phoenix-tuning.com or giving us a call at 800-533-6775 (between 10am-6pm Eastern Time).

Dakota Digital's unique custom shop can help you achieve your digital instrumentation dreams! Their craftsmen can rebuild your OEM instrument cluster with a Digital Vacuum Florescent Display (VFD) System using your stock (OEM) gauge housing for your car or truck. This will keep the original look of the vehicle while updating the gauges to the latest in digital instrumentation technology. Just send in the original instrument cluster from your vehicle and they will do all the custom fabrication and mounting there at their factory.

Please prepare the bezel or instrument housing as you would to finish the car (i.e. paint, chrome, polish, etc.) before sending in the bezel and housing. If you have any questions about your dash, please contact us to discuss them.
This listing is for a five gauge digital instrument system for OEM bezel installation.

* Please call or contact us through by email before you order.
** Covered by a Limited Lifetime Warranty!
*** See below for standard color options: Blue or Teal. Custom colors are available for an additional $75.00.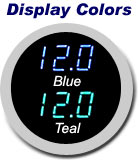 This is a custom built order and will take approx 6-8 weeks to put together after they have received your stock dash.
Examples of custom built dashes:


Dodge Charger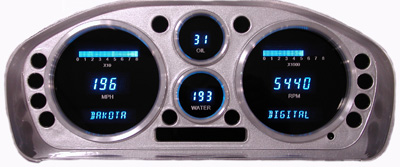 Mitsubishi FTO
---
System Includes:
Speedometer

Tachometer

Oil Pressure

Water Temperature

Voltmeter

Fuel Level

And Much More! (more features listed below)
---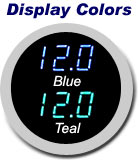 ---

Limited Lifetime Warranty through manufacturer, see installation manual for details