AEM Series 2 Plug & Play EMS - Plug & Play Engine Management System
30-6052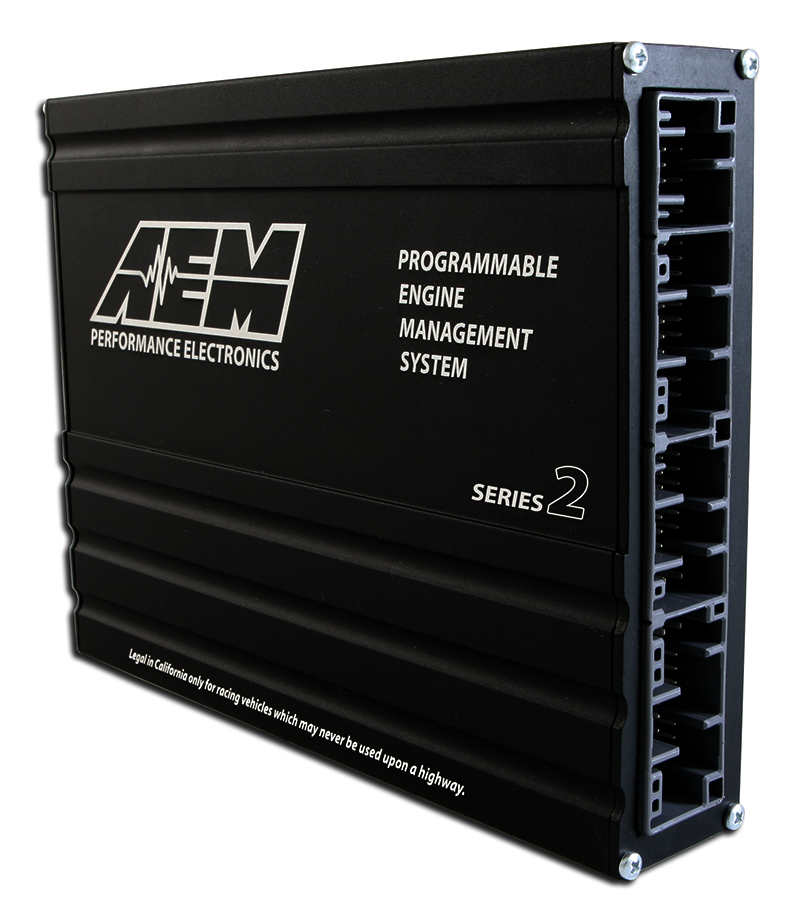 Series 2 Plug & Play Engine Management System for Honda S2000 2000-2005

AEM's Series 2 EMS is a complete engine control system that plugs into the factory harness and uses the factory sensors. This means you do not need to replace any parts of the harness or sensors, just plug the EMS into the harness and begin tuning! The Series 2 EMS for the S2K allows you to control every aspect of your F20/F22. From VTEC to rev limit, timing, bigger injectors, boost control, nitrous injection, individual cylinder fuel and timing trims and for you drag racers there's even anti-lag! The Series 2 for the S2000 even lets you keep the stock coolant temperature gauge. Get total control for your S2000 with the Series 2 from their new tuning software - AEM Tuner.
This product fits the following vehicles:
2000 to 2003 Honda S2000 2.0L VTEC

2004 to 2005 Honda S2000 2.2L VTEC
Legal in California and CARB states only for racing vehicles which may never be used upon a highway.
WARNING: This is a RACE ONLY product manufactured and sold for installation on vehicles to be used solely for competition purposes, which, once installed, may never be used, or registered or licensed for use upon a public road or highway. Unless permitted by specific regulatory exemption, please check the Semasan website for more details about emissions regulations for your state.
IT IS THE RESPONSIBILITY OF THE INSTALLER AND/OR USER OF THIS PRODUCT(S) TO ENSURE THAT IT IS USED IN COMPLIANCE WITH ALL APPLICABLE LAWS AND REGULATIONS.
---

---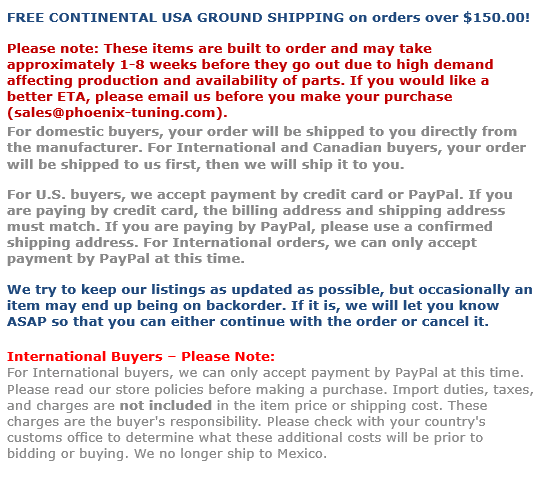 ---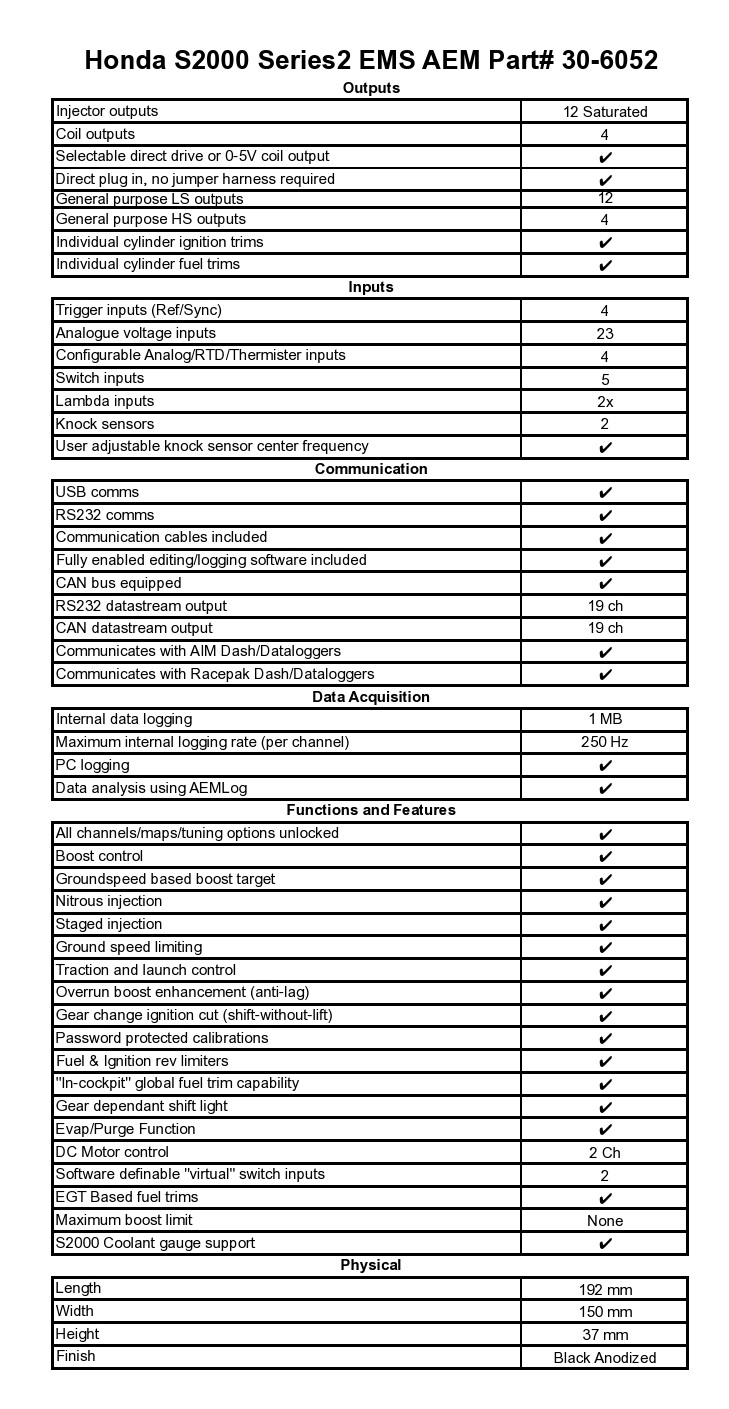 ---