AEM Series 2 Plug & Play EMS - Plug & Play Engine Management System
30-6051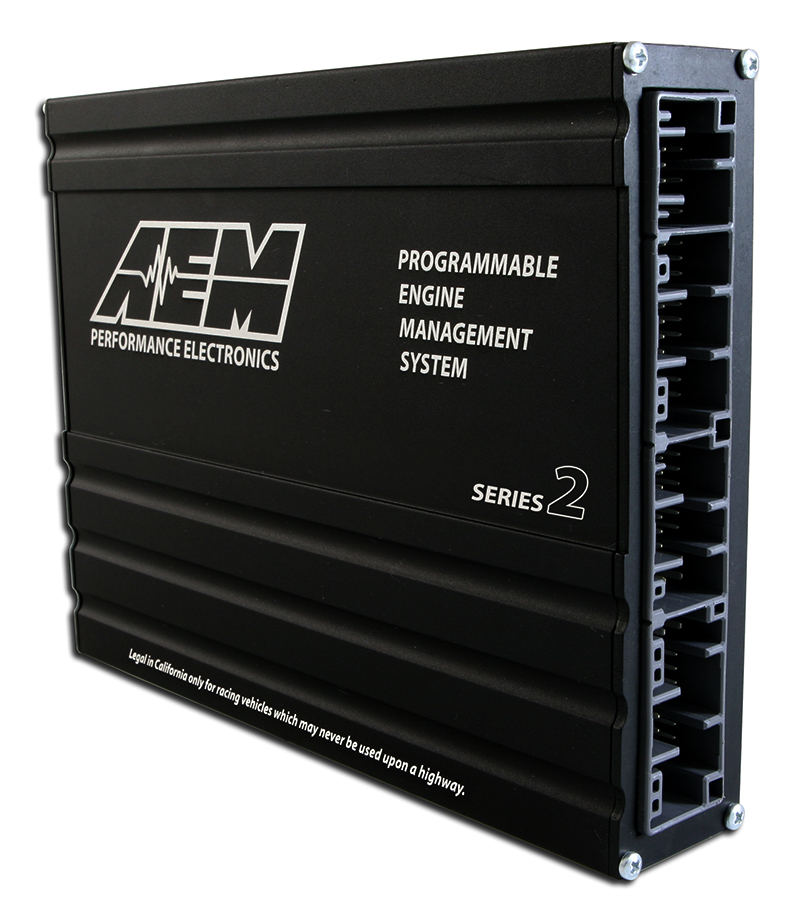 Series 2 Plug & Play Engine Management System for Honda V6 J-motor swaps (J30, J32 & J35)

AEM's Series 2 EMS is a complete engine control system that plugs into the factory harness and uses the factory sensors. This means you do not need to replace any parts of the harness or sensors, just plug the EMS into the harness and begin tuning! This Series 2 EMS was designed specifically for J-motor swaps, and allows you to control every aspect of your J-series motor. From VTEC to rev limit, timing, adding different sized injectors, boost control, nitrous injection, even anti-lag and individual cylinder fuel and timing trims, the Series 2 EMS gives you total control from an easy to use interface.
Legal in California only for racing vehicles which may never be used upon a highway.
The 30-6051 can be used with the following engine harnesses:
1999-2002 Accord V6 J30A1

1999 Acura CL 3.0 J30A

2001-2003 Acura CL 3.2L J32A1 (auto harness only)


1999-2003 Acura TL 3.2 J32A/J32A1

2002-2003 Acura CL 3.2 Type S J32A2 (auto harness only)


2002-2004 Odyssey 3.5L J35A4

The following transmissions are usable:

Note: Does NOT support Automatic transmissions!
---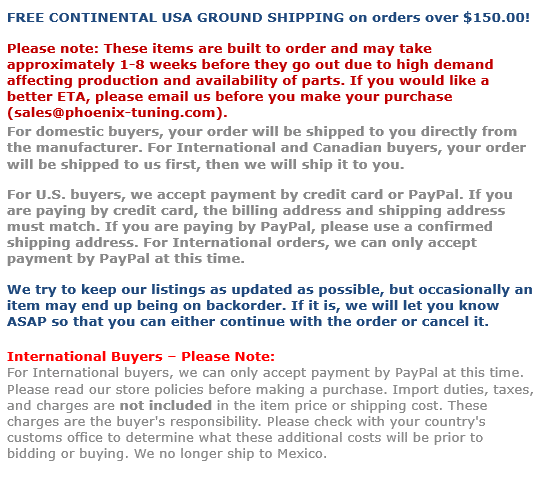 ---
Outputs

Injector Outputs

12 Saturated

Coil Outputs

8

Selectable direct drive or 0-5V Coil Output

Yes

Direct plug in, no jumper harness required

Yes

General purpose LS outputs

12

General purpose HS outputs

4

Individual cylinder ignition trims

Yes

Individual cylinder fuel trims

Yes

Inputs

Trigger inputs (Ref/Sync)

4

Analog voltage inputs

23

Configurable Analog/RTD/Thermister inputs

4

Switch inputs

5

Lambda inputs

2x

Knock sensors

2

User adjustable knock sensor center frequency

Yes

Communication

USB comms

Yes

RS232 comms

Yes

Communication cables included

Yes

Fully enabled editing/logging software included

Yes

CAN bus equipped

Yes

RS232 datastream output

19 ch

CAN datastream output

19 ch

Communicates with AIM Dash/Dataloggers

Yes

Communicates with Racepak Dash/Dataloggers

Yes

DATA Acquisition

Internal data logging

1 MB

Maximum internal logging rate (per channel)

250 Hz

PC logging

Yes

Data analysis using AEMLog

Yes

Functions and Features

All channels/maps/tuning options unlocked

Yes

Boost control

Yes

Groundspeed based boost target

Yes

Staged injection

Yes

Ground speed limiting

Yes

Rate of Acceleration Control

Yes

Overrun boost enhancement (anti-lag)

Yes

Gear change ignition cut (shift-without-lift)

Yes

Password protected calibrations

Yes

Fuel & Ignition rev limiters

Yes

"In cockpit" global fuel trim capability

Yes

Gear dependent shift light

Yes

Evap/Purge function

Yes

DC Motor control

2 Ch

Software definable "virtual" switch inputs

2

EGT Based fuel trims

Yes

Maximum boost limit

None

Tachometer Frequency to stock dash

Yes

Reverse lockout switch retained

Yes

Physical Dimensions

Length

192 mm

Width

150 mm

Height

37 mm

Finish

Black Anodized
---

---