Rear View Mirror with VFD Temperature and Compass

MMR-1
from Dakota Digital
MMR-1 - Rear view mirror with an outdoor temperature indicator and a Path Point Compass System. Great looking Vacuum Fluorescent Digital Display matches Dakota Digital instrument systems. Switch on mirror selects between Compass and Temperature readings. Night Vision Safety feature provides auto-dimming feature when dangerous glare from vehicles traveling behind you hit the mirror. VFD Compass/ Temperature Mirror uses a universal glue on style mount.
Temperature range:
Temperature Resolution:

-31° to 131°F

+/- 3°F

Compass displays vehicle headings of:

N, NW, W, SW, S, SE, E and NE

Unit Measures 10-1/2" wide by 3-3/4" tall.
---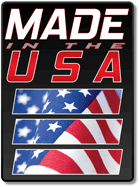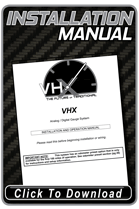 ---