Magnum Shooters - MGS

from Dakota Digital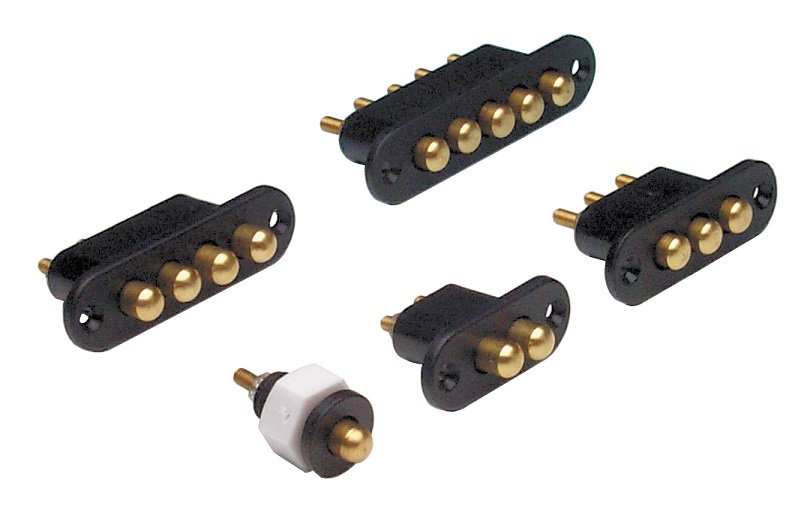 Please note: This item is currently on backorder and may take approx 1-2 week before it goes out. You can still purchase it now and it will go out as soon as it is ready. If you would like an updated time estimate, please contact us before you purchase.
For domestic orders, it will get sent to you directly from the manufacturer. For international and Canada orders, it will get sent to our shop first, then we will send it out to you.
Magnum Shooters eliminate those unsightly wires in door jambs, trunks, trailer ramps, pickup beds and tailgates. Spring loaded and fully adjustable from 1/4" to 11/16".
Common uses include: Power windows/ locks, remote entry systems, stereo systems, alarms and many more.
Sold in pairs (a pair will complete a single door)
**Limited Lifetime Warranty
Included push-on connectors make for a quick and simple installation.
MGS Varieties

Contacts range from 1-5, most available with our without pin switch. See image below for more detail on pin switch.
---
MGS Styles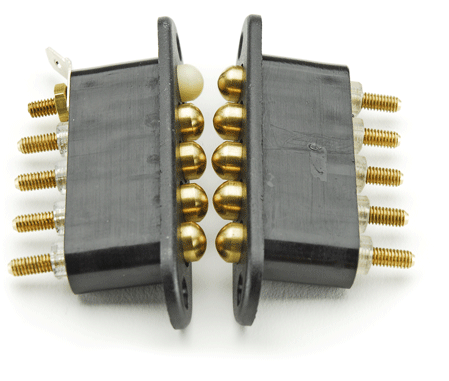 Magnum Shooters are available with and without pin switches in most sizes/contact arrangements. The pin switch (shown in example on left side) is normally used to operate a dome light.
Magnum Shooter Options:
One Function (pair) - MGS-1 - $14.95
Two Function (pair) - MGS-2 - $19.95
Two Function with pin switch (pair) - MGS-2P - $25.95
Thee Function (pair) - MGS-3 - $25.95
Four Function (pair) - MGS-4 - $33.95
Four Function with pin switch (pair) - MGS-4P - $39.95
Five Function (pair) - MGS-5 - $39.95
---