Magnum Shooters - MGS

from Dakota Digital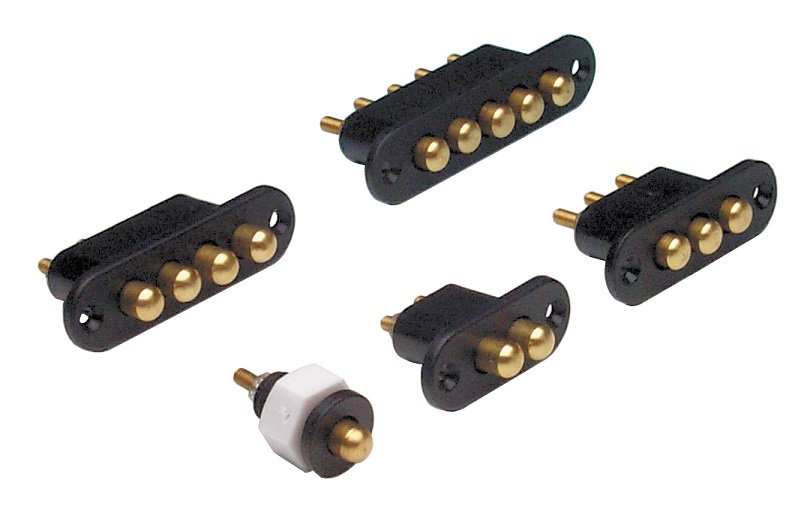 Magnum Shooters eliminate those unsightly wires in door jambs, trunks, trailer ramps, pickup beds and tailgates. Spring loaded and fully adjustable from 1/4" to 11/16".
Common uses include: Power windows/ locks, remote entry systems, stereo systems, alarms and many more.
Sold in pairs (a pair will complete a single door)
**Limited Lifetime Warranty
Included push-on connectors make for a quick and simple installation.
MGS Varieties

Contacts range from 1-5, most available with our without pin switch. See image below for more detail on pin switch.
---
MGS Styles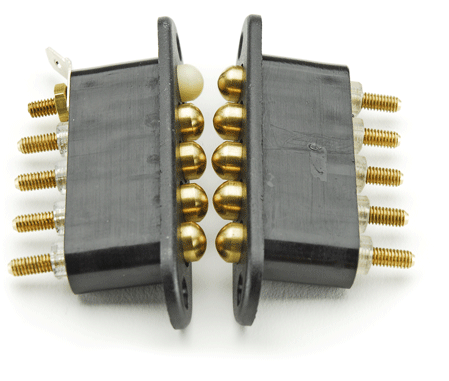 Magnum Shooters are available with and without pin switches in most sizes/contact arrangements. The pin switch (shown in example on left side) is normally used to operate a dome light.
Magnum Shooter Options:
One Function (pair) - MGS-1 - $14.95
Two Function (pair) - MGS-2 - $19.95
Two Function with pin switch (pair) - MGS-2P - $25.95
Thee Function (pair) - MGS-3 - $25.95
Four Function (pair) - MGS-4 - $33.95
Four Function with pin switch (pair) - MGS-4P - $39.95
Five Function (pair) - MGS-5 - $39.95
---